Indian Classical Music in USA - A Panel Discussion, Series II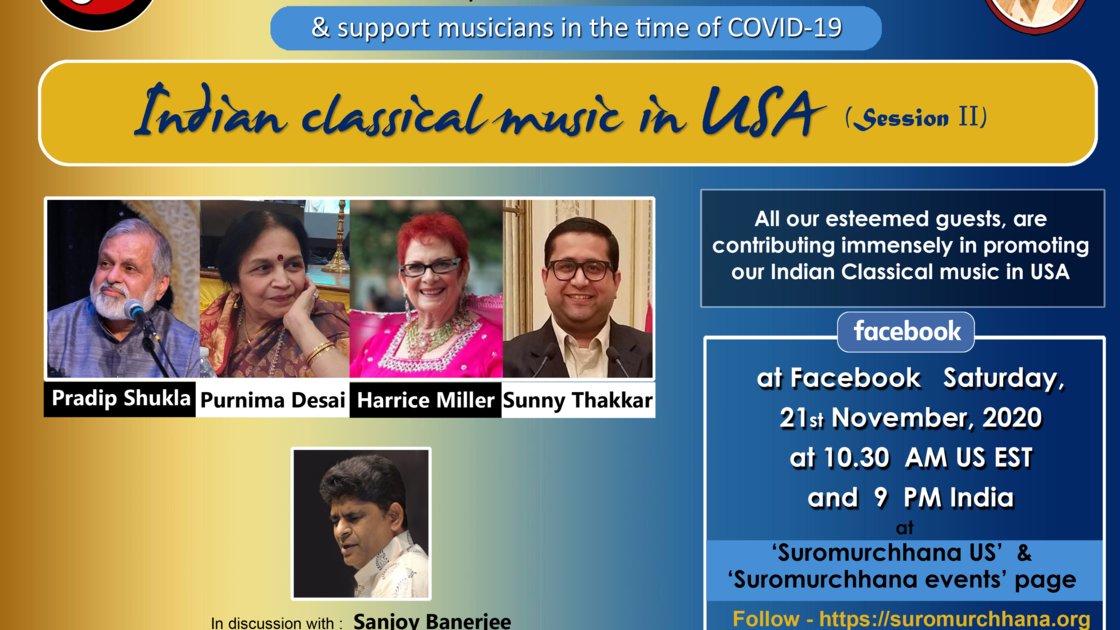 This is an in-person event

Sat, 21 November 2020

10:30AM - 12:00PM (EST)

Event past Organizer Suromurchhana A panel discussion on "Indian Classical Music in USA" with some wonderful music organizers who are contributing so much for the promotion of Indian Classical Music. Panelists includes master musical personalities Shri Pradip Shukla from Learnquest, Smt. Purnima Desai from Shikshayatan, Ms. Harrice Miller from Harrice Miller entertainment, Shri Sunny Thakkar from Sneh Arts in discussion with Shri Sanjoy Banerjee. Let's know from them about their tireless efforts they are putting in for preserving our rich cultural heritage and how they see the prospect of our music there. Join us for an interesting session at our Suromurchhana US & Suromurchhana events page on Facebook.