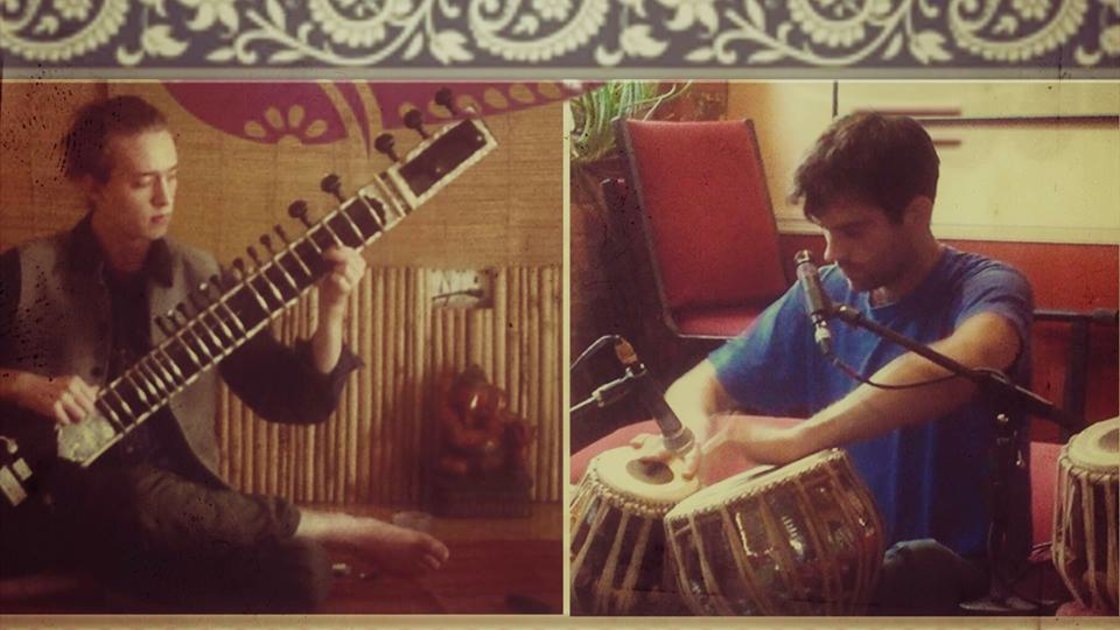 Day and Time
Sat, 12 January 2019
06:00PM - 10:00PM (EST)
Description
This January, Saratoga Hindustani is happy to present an Indian classical concert within the traditional format know as baithak. We will serve a feast of North Indian food which will be followed by a presentation of Indian ragas, played by Galen Passen on sitar and Robert Morrison on tabla. This informal setting will allow for a greater depth of connection between audience members and performers, welcoming conversation and anecdotes about the music, and communal reflections on the listening experience in general. This event is intended to be healing, exciting, social, and rejuvenating. Please feel free to bring kids (free of charge), blankets and pillows, comfy clothes - anything you feel you'll need to make the night a pleasant experience!
While an event like this has become a unique way to experience music in the west, in India, baithaks have been the primary setting for this music for centuries. The true depth of this music form has always been played within small groups of people in intimate settings where the acoustics of the instruments can be best appreciated and the invigorating experience of live music discussed and appreciated in a public forum.
Thanks to Katie Nare and Jason Greco for hosting and Shubhreet Sekhon for help with cooking and designing the space!!!
NOTE: Attention to those with allergies, there are a dog and a cat who live on the property
Day and Time
Sat, 12 January 2019
06:00PM - 10:00PM (EST)
Collaborator
Galen Passen