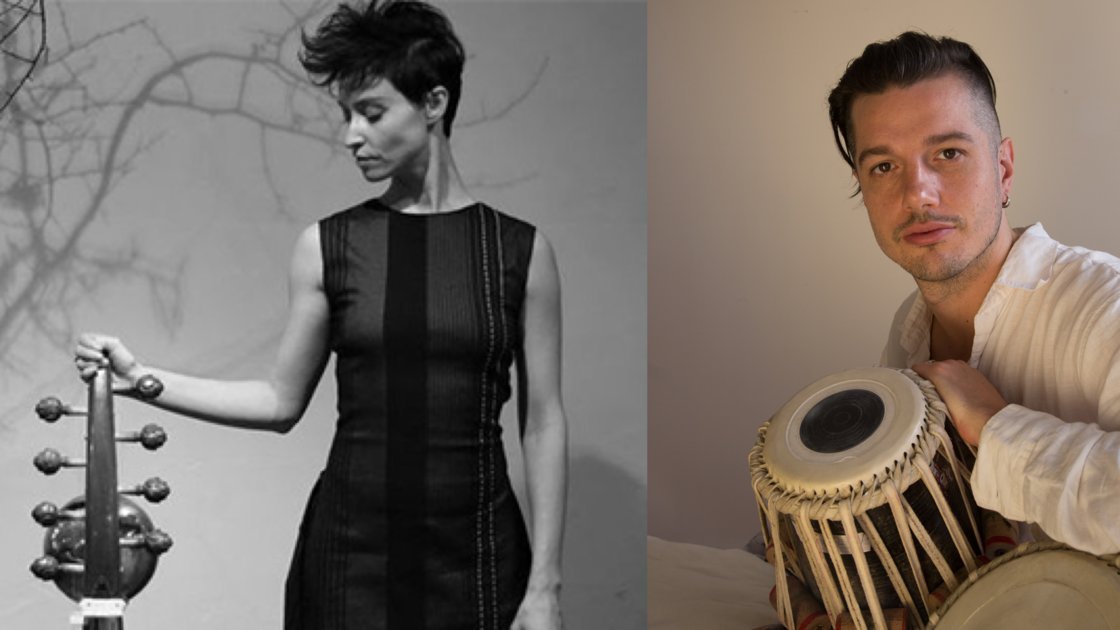 Day and Time
Sun, 07 February 2021
06:00PM - 08:00PM (EST)
Description
Hello family,

We are honored to present this special event with two phenomenal musicians!
This event will be a Hindustani Classical Music Recital by Ehren Hanson on tabla and Camila Celin on sarod.

Classical Indian music is a sonic journey to delight the senses, uplift the spirit and lead us into deep surrender. By surrendering to deep listening, we can transform ourselves and improve our lives.

Ehren and Camila have an intimate musical connection that spans 18 years, and 3 continents. Their music has transported and nourished audiences around the world. In NYC, they have been performing, teaching, and promoting Indian music for over a decade, and it will be a rare treat to watch these two incredible artists live.
This event has very limited on-site tickets available, to maintain social distancing.


ESKFFNEST will also stream the concert live. Get your ticket to attend in-person or online by clicking "Donate".
Overnight accommodations at the NEST are available by donation, leading up to and following the event
Contact
Stefanie Frank
for more information
stefanie368@gmail.com
917-657-0730.
www.Eskffnest.com


More about the musicians:


Camila Celin began playing guitar at age nine. For twelve years, she has been doing intensive studies in the Indian sarod, currently studying with sarod maestro Pt. Tejendra Narayan Majumdar. She also studied with Shri Sougata Roy Chowdhury and Pt. Krishna Bhatt. In 2009 she was nominated for a Grammy for best world music album in collaboration with slide guitar maestro Debashish Bhattacharya. She has been an active performer in her native Colombia, the U.S., and India. Camila has composed music for several films, for theater as well as for commercials, and lives between New York City and Kolkata, India.

Ehren Hanson began learning tabla at age 15 under Misha Masud in New York City. In 2000, he became a disciple of Pandit Anindo Chatterjee. Ehren went on to teach rhythm as an assistant professor at Bard College in 2002, and in 2005 he received the Senior Performing Arts Fellowship from the American Institute of Indian Studies. He has accompanied great musicians including Pandit Debi Prasad Chatterjee, Pandit Subrata Roy Chaudhuri and Steve Gorn. Ehren is the director of Viewcy.
Day and Time
Sun, 07 February 2021
06:00PM - 08:00PM (EST)
Collaborator

Camila Celin
Ehren Hanson
Organizer
Stefanie Frank