Samarth Nagarkar - live at The Court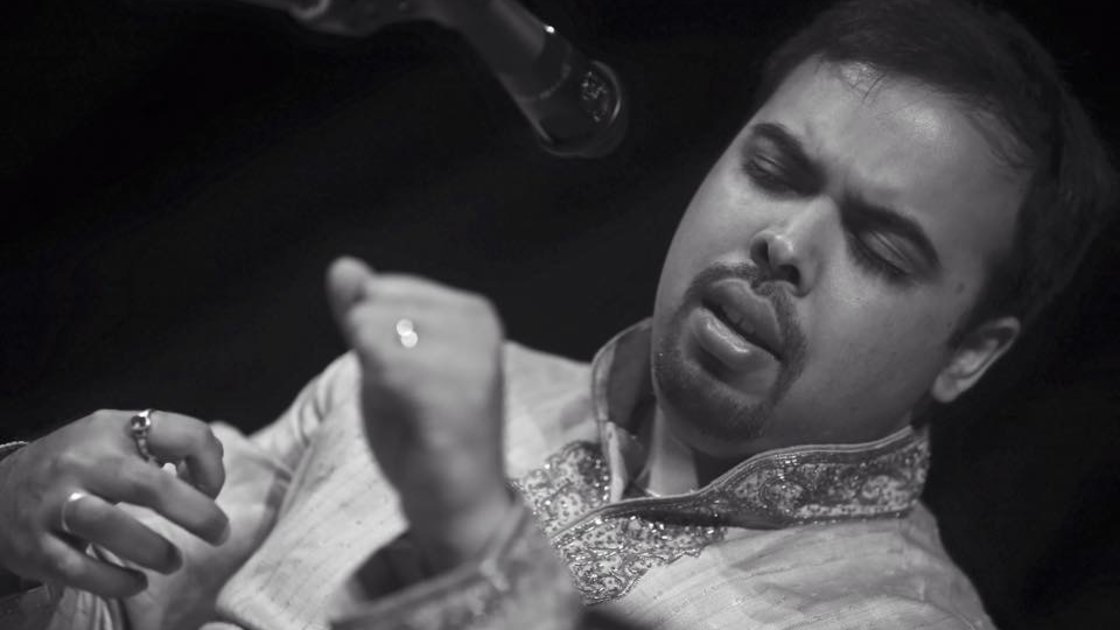 Wed, 04 Dec 2019 EST

07:30PM - 11:55PM (EST)

Event past Artist Rohan Desai Ehren Hanson Samarth Nagarkar Collaborator Meghnas Miscellany Host Jay Gandhi The court is proud to present vocalist Samarth Nagarkar with Rohan Prabhudesai on harmonium, and Ehren Hanson on tabla. Samarth is a captivating performer, a scholar, and with a god gifted sweetness of tone, Samarth ji has been impressing audiences across the globe and it is our great honor and pleasure to host his performance at the court. An intimate atmosphere designed to take us deep into the music, the court is a complete evening. Following the performance, we serve drink and food and we all enjoy together. Food will be prepared by our host, as well as by chef and founder of Culture Capusles - Meg. More about the artist: Samarth Nagarkar is a Hindustani classical musician, known for his captivating performances and traditionally rich music. Samarth features in prominent music festivals and venues in India and abroad. He has two solo albums titled 'Pranali' and 'Pravah', several collaborative albums like 'Ragas Live Retrospective', 'Out of the Blue' and 'Ragamala Go: Organic Orchestra'. As a published author, his book 'Raga Sangeet' has received much acclaim. He has composed music for major international films and conventions. He is a recipient of a Fellowship from the Ministry of Culture, Government of India and a President's Award for winning the All India Radio's National Music Competition. He is Guru and Director of Academic Affairs at Chhandayan, a prominent Indian music and dance school in New York City, and also teaches adjunct lectures and master-classes at Manhattan School of Music and New York University. Samarth was formerly head of the K. K. Kapoor Sangeet Research Academy in Lucknow. He is a former scholar of the prestigious ITC Sangeet Research Academy, Kolkata and has trained in the strict guru-shishya parampara under two renowned gurus and top ranking musicians, Pandit Ulhas Kashalkar and Pandit Dinkar Kaikini. Pursuing a full-fledged career as a performer, composer, teacher and author, Samarth is described by critics as one of today's most prolific performers and a torchbearer of the traditions he represents.