Jacqueline Kerrod "Harps Uncovered" feat. Hannah Sumner (Re-Broadcast)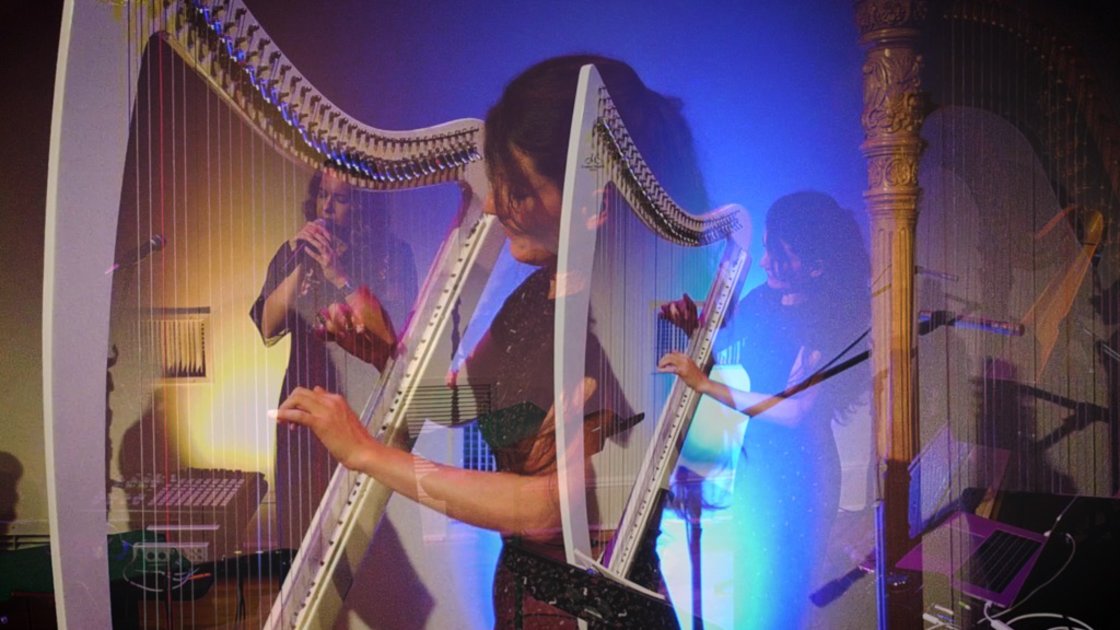 Sat, 18 Jul 2020 EDT

08:00PM - 08:30PM (EDT)

Event past Organizer Brian Patrick Reager Looking for something familiar, but with an unexpected twist? Get ready to be immersed in the gorgeous world of harps and vocals like you have never heard before, with music performed and arranged for electric and acoustic harps by Jacqueline Kerrod and featuring Hannah Sumner on vocals. They will bring you new takes on tunes by Kate Bush, A-ha, Lady Gaga, and more... *Wear your headphones to experience full dynamic range* Jacqueline Kerrod (harpist) Described as 'exceptionally virtuosic and sensitive', South African harpist Jacqueline Kerrod is perfectly at home across multiple genres and performs throughout the United States and Europe. Most recently, she has been touring internationally with legendary composer/multi-instrumentalist and MacArthur Foundation 'genius grant' recipient Anthony Braxton, both in duo and as part of the ZIM music ensemble. Currently, she is working on a solo project further exploring her love of improvisation, songwriting, and use of electronics to augment and manipulate sound. As a champion of contemporary music, she has performed with the International Contemporary Ensemble (ICE), the Argento Chamber Ensemble, Talea Ensemble, Wet Ink, Alarm Will Sound, and Metropolis Chamber Ensemble. She has commissioned and performed over a dozen works written for her by South African composers. Described as an 'eclectic harpist' by Lucid Culture, her discography includes 3 self produced albums with Addi & Jacq, Greg Spears' Requiem (New Amsterdam Records), Robert Paterson's Star Crossing and Book of Goddesses (American Modern Recordings), and MAYA - In The Spirit(Perspectives Recordings). Other notable recordings that feature Jacqueline include Tristan Murail's Winter Fragments (AEON), Anthony Braxton's Trillium J, and the single Crazy in Love by Antony and the Johnsons (Secretly Canadian/Rough Trade Records). Her recording, "Candlelight Carols" with Grammy®-nominated vocal ensemble Seraphic Fire debuted at #11 on the Classical Billboard charts. Latest album release: April 20th, 2020 - Duo with Anthony Braxton on the 'dischi di angelica' label. Recorded live on May 27th, 2018 at the AngelicA, Festival Internazionale di Musica at the Centro di Ricerca Musicale / Teatro San Leonardo, Bologna, Italy. Available on Bandcamp. Hannah Sumner (vocalist) has already established herself as one of New York's finest alternative artists. As a producer, vocalist, and songwriter, the triple-threat has performed on a myriad of the city's stages including sold-out shows at Barclays Center, National Sawdust, Perez Art Museum, Miami's Art Basel, Le Poisson Rouge (LPR), Webster Hall, The American Irish Historical Society, and House of Yes.