JAMES NYORAKU SCHLEFER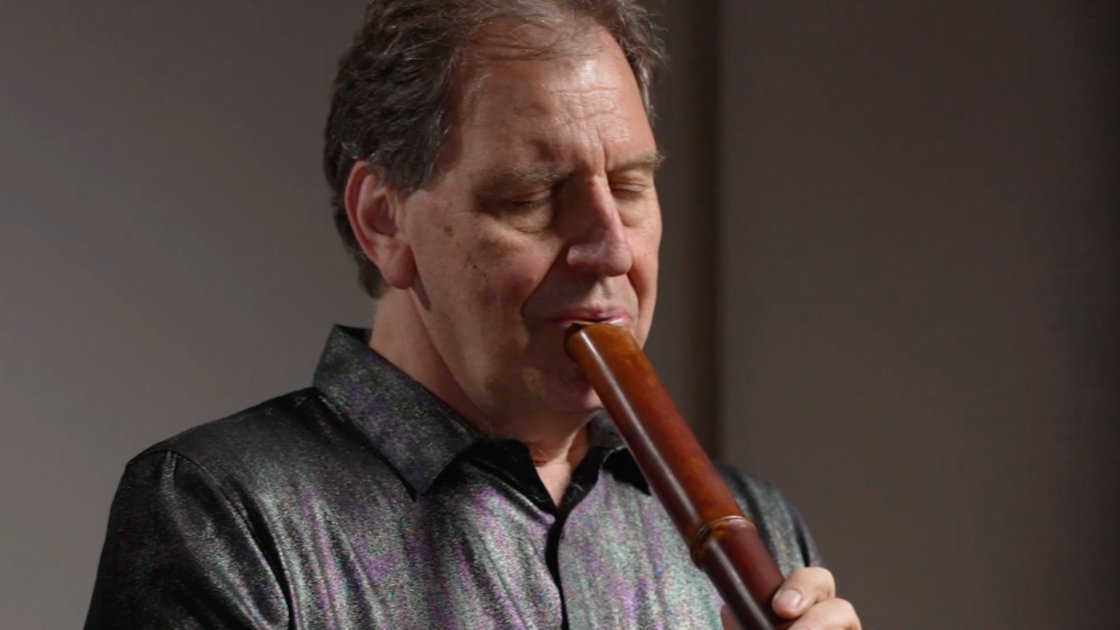 Thu, 30 September 2021
07:00PM - 08:00PM (EDT)
Event past
Soapbox Gallery
636 Dean St
Brooklyn, NY 11238
Open Map
Come and enjoy the calming sounds of the Japanese shakuhachi flute, which incorporates breathing, silence and sound into a powerful musical experience allowing for contemplation, reflection and the search for compassion. James Nyoraku Schlefer performs the seventh in his series of concerts as a relief to these stressful and unsettling times. Join him for an hour of breathing and music. 50% of all box office donations will go to the Food Bank for NYC to help provide for those in need of food.


JAMES NYORAKU SCHLEFER, shakuhachi, is a Grand Master of the shakuhachi and one of only a handful of non-Japanese artists to have achieved this rank. He received the Dai-Shi-Han (Grand Master) certificate in 2001, and his second Shi-Han certificate in 2008, from the Mujuan Dojo in Kyoto. Schlefer first encountered the shakuhachi in 1979, while working towards a career as a flute player and pursuing an advanced degree in musicology. Today he is considered by his colleagues to be one of most influential Western practitioners of this distinctive art form.


Known to his students as Nyoraku sensei, Schlefer established his own dojo in NYC in 1996. He also teaches shakuhachi at Columbia University, and World music courses at New York City College of Technology (CUNY). As a composer, Schlefer has written multiple chamber and orchestral works combining Japanese and Western instruments as well as numerous pieces solely for traditional Japanese instruments. In December 2015, he was recognized by Musical America Worldwide as one of their "30 Top Professionals and Key Influencers" for his work both as a composer and Artistic Director of Kyo-Shin-An Arts. His programming for Kyo-Shin-An Arts has also been recognized with two CMA/ASCAP Awards for Adventurous Programming (2013 and 2016). His orchestral music can be heard on the recording Spring Sounds Spring Season MSR Classics.