Journey to Unifier w/ Samir Langus, DJ Omar Aena & Jason Cohen, at the Montague Retreat Center
by
HeARTbeat Collective Inc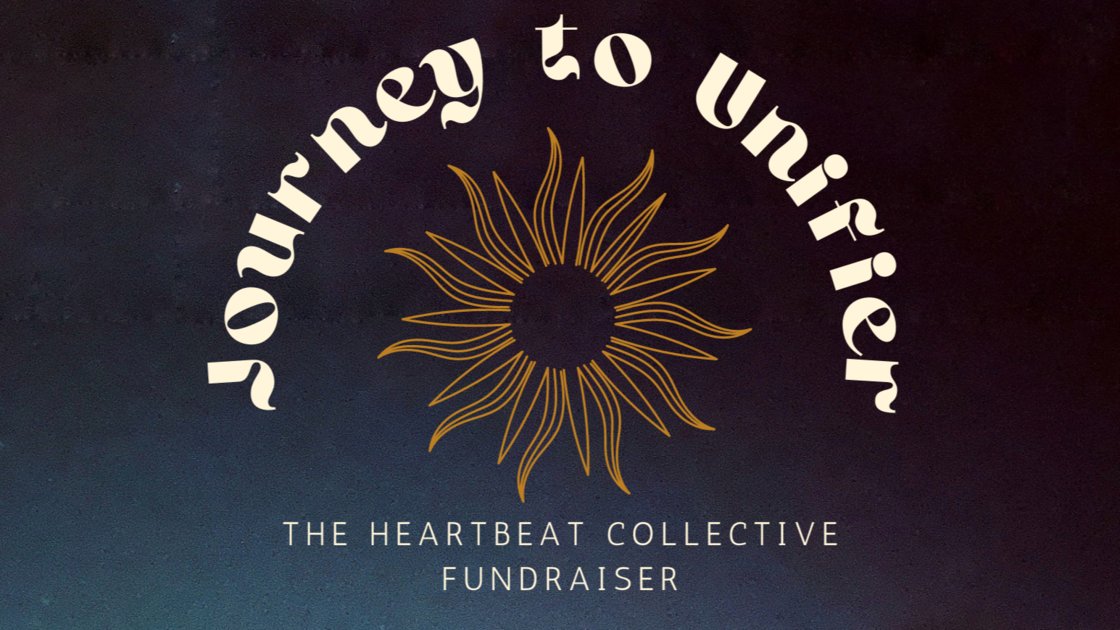 Sat, 30 Jul 2022 (EDT)
05:30PM - 11:30PM
Event past
montague retreat center
177 Ripley Rd
Montague, MA 01351
Open Map
Welcome to Journey to Unifier, a pre-Unifier Festival celebration and fundraiser for the HeARTbeat Collective, Inc. 501(c)(3).

Join us for the HeARTbeat Collective's Fundraiser event at the Montague Retreat Center. Featuring Grammy Award nominated Moroccan sensation Samir Langus and Friends, from Brooklyn, NY.
Followed by an Ecstatic Dance set by Brooklyn's DJ Omar Aena
And an afternoon cacao celebration in the hemlock grove with Jason Cohen and friends.
Saturday, July 30th, 2022
177 Ripley Rd. Montague, MA
Arrival: 5:30pm
Cacao Ceremony at 6pm
Doors for Samir LanGus are at 7:30pm
Show time is at 8pm
After a short break, an ecstatic dance set will be offered by DJ Omar Aena of Dance Lab, NYC.
Prepare to be Danced. Seating will be available as well.
Tickets are $25 in advance, $30 at the door

This show is a fundraiser for the HeARTbeat Collective, Inc. a 501(c)(3)
All proceeds will go to help us hold our beloved 7th Unifier Festival, after a 2 year hiatus.

It is with great pleasure that we welcome Samir Langus & Friends to the MRC.


Samir LanGus is a Grammy nominated musician, born and raised in the city of Agadir, Morocco. Music has always been a part of the constant variety of street sounds of his city, from merchants to entertainers and calls to prayer. LanGus began learning Gnawa a traditional, spiritual trance music, when he was 8 years old from the Gnawa masters of Morocco.


For the uninitiated, Gnawa music is the ritual trance music of Morocco's black communities, originally descended from slaves and soldiers once brought to Morocco from Northern Mali and Mauritania. Often called "The Moroccan Blues", Gnawa music has a raw, hypnotic power that fascinated outsiders as diverse as writer/composer Paul Bowles, jazz giant Randy Weston and rock god Jimi Hendrix. The music is utterly singular, played on an array of unique instruments — from the lute-like sintir that the band leader uses to call the tune, to the metal karqaba, castanets with which the kouyos (chorus) keep time and pound out clattering, hypnotic rhythms. The music believed to heal people possessed by jinn, or spirits in all night ceremonies called lila.


But "Gnawa is not just the music," says Samir. "It's the culture. You can't play just the sintir, you also need the karqaba (karakeb is the plural of karkaba) to have the Gnawa spirit." He describes the sintir, a stringed percussion instrument made of wood and camel skin with goat gut strings, as a "powerful instrument" with an amazing sound. "You feel it in your heart," he says.


LanGus makes great use of this traditional repertoire, and adds his own, contemporary spin with additional jazz instrumentation. Taken as a whole, this exciting new artist fuses a centuries old North African tradition with the pulse and attitude of New York City now. He would like to collaborate with diverse musicians improvising new sound that respects the Gnawa tradition.
--------------------------------------------------

Omar Aena is of Iraqi descent and is a world music DJ, community organizer and event producer based in NYC. He is the founder of Dance Lab, a Brooklyn-based collective that explores dance as a form of somatic therapy. He has hosted many events around the world, including retreats, festivals and group trips such as 'Dance Beyond' & 'LILA: A Journey into Gnawa Music' in Morocco. He is also working on a docu-series about the roots of Ecstatic Dance, with each episode focusing on a particular traditional culture that integrates music, dance & spirituality.


As a DJ he mixes together traditional world music with electronic sounds, with a particular focus on songs from his middle-eastern heritage + hip hop from his upbringing in NYC. His introduction to Ecstatic Dance was through 5 Rhythms, so his musical curation reflects the emotional soundscape that is represented in the waves of 5Rhythms.


You can listen to his DJ mixes here:
soundcloud.com/omaraena

---------------------------------------------------
Jason Cohen is a community organizer, musician, event producer, and leader of various land stewardship projects in Massachusetts. He has been the singer/songwriter/keyboardist for the band Incus for most of his life, and finds himself happiest when he is in service to creativity and mother nature.
His offerings during cacao ceremonies (chocolate) are inclusive with group singing and dancing to songs that have been inspired by nature, ancestors, and fire circle ceremonies mostly.
You can see some of his musical offerings at www.incus.bandcamp.com

www.MontagueRetreatCenter.com
www.HeARTbeatCollective.org