Arts From India - Navarasa Concert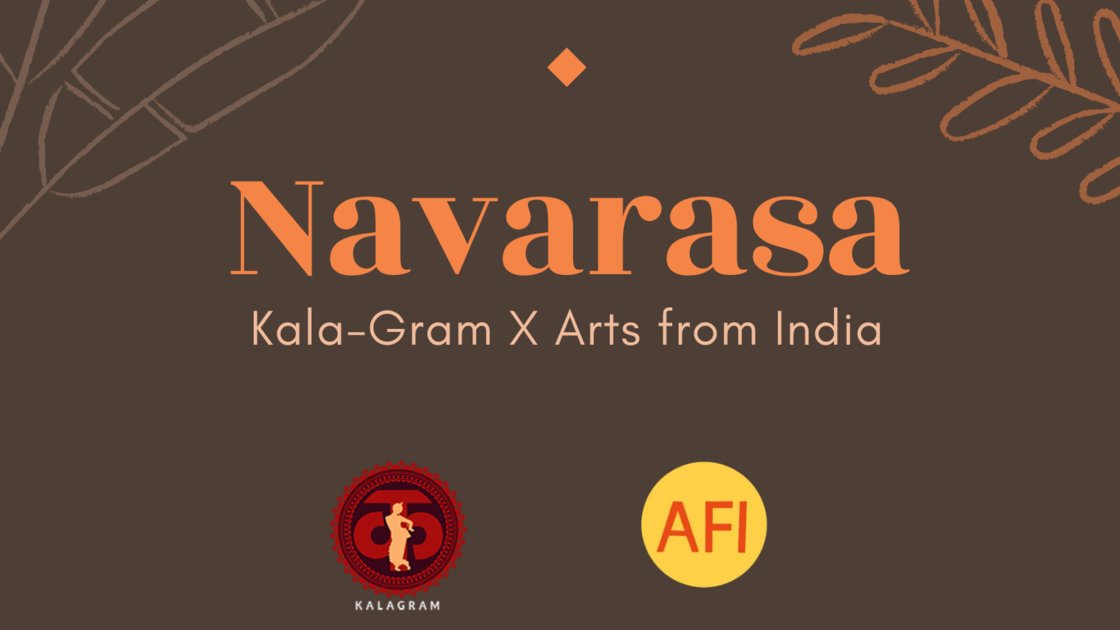 This is an in-person event

Sat, 15 August 2020

07:30PM - 09:30PM (IST)

Event past Save the Date - August 15th, 7:30 PM IST Due to high demand for our show Navarasa, we've been given the opportunity to broadcast the show again, however this time, through a collaboration in which we will have a few new elements! We are very grateful to be working with Kala-Gram, a not-for-profit government society based out of Gurugram, India. The program will be hosted by none other than Maya Kulkarni. KALA-GRAM is a not-for-profit Government Society, formed under the Gurugram district administration, that aims to promote art and culture across all age-groups in the district. Their mission is to provide quality education in the field of fine art and to encourage art, culture, and its practitioners in the district through various events and interventions. ARTS FROM INDIA was established in 2018 in the U.S. by a group of like-minded individuals committed to spreading traditional Indian cultural experiences on a global scale. Arts from India organizes concerts on various states of India, including traditional music, folk and classical dancing, and local art such as textiles, paintings, food, and culture to showcase different aspects of that state. To celebrate this Indian Independence Day by tuning into Navarasa, a celebration of the nine rasas (emotions) through the eight forms of Indian Classical Dance.