Music For Beirut - Virtual Benefit Concert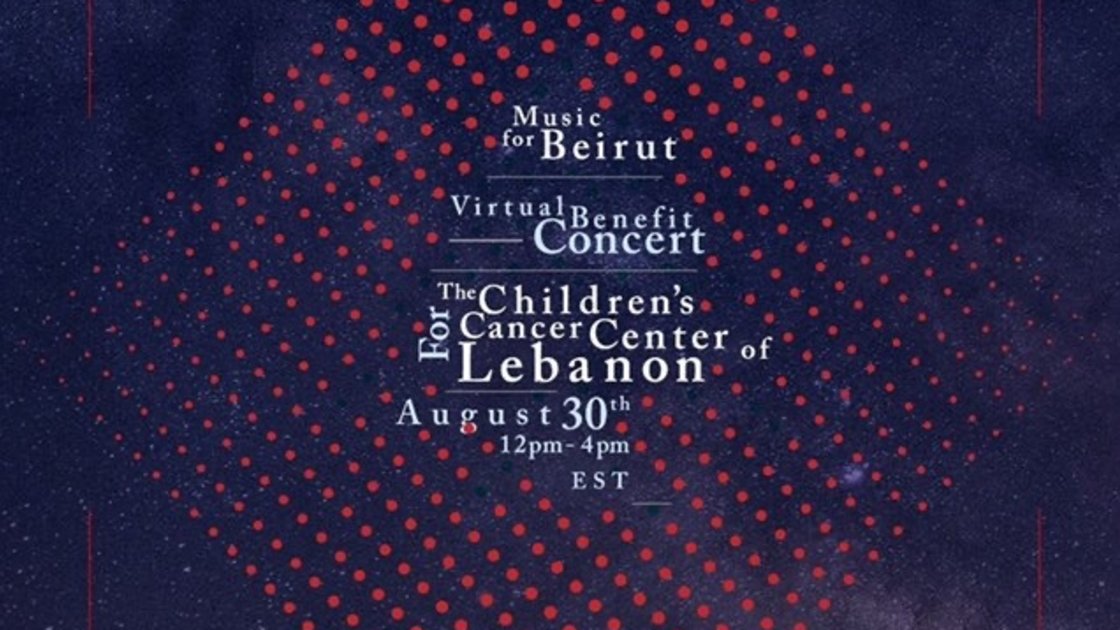 This is an in-person event

Sun, 30 August 2020

12:00PM - 04:00PM (EDT)

Event past Promoter Foria Technologies Organizer Adam Maalouf Join us as our global community gathers to raise funds for the child victims of the explosion in the Port of Beirut on August 4th, 2020. All proceeds from this virtual benefit concert will go towards the Children's Cancer Center Lebanon. Set Times: 12pm-4pm EST 12:00 pm - Layth Sidiq  12:30 pm - Kaoru Watanabe  1:00 pm Andreas Arnold 1:30 pm Layale Chaker, Kyle Sanna  2:00 pm Farah Siraj 2:30 pm Ignacio Arimany w/ Mahsa Ghassemi and Monica Dogra 3:00 pm Adam Maalouf 3:30 pm Mona Miari A series of massive explosions occurred in a warehouse at the Port of Beirut on Tuesday, August 4. Sources report that the total death toll from the explosion has risen to 220, with at least 7,000 injured, and up to 100 others still missing. Over 300,000 people have been displaced after their homes were either damaged or destroyed in the blast. The powerful explosion and the resulting shockwave have caused widespread damage across the area, including damage to buildings located as many as six miles away from the port area. The situation has prompted an enormous emergency response across a large area around the port, including assistance from the Red Cross among other agencies. In response to the widespread damage, the Children's Cancer Center has stepped up to take on patients from surrounding hospitals that were extensively damaged. The CCCL is all hands on deck right now treating and caring for these patients, in addition to their own in a very precarious environment and circumstance. The doctors and nurses from CCCL have taken to social media to share the stories, situation and needs of the cancer center. Inspired by the critical care that this cancer center continues to provide to the Lebanese community, we are hoping to raise funds to make sure that the doctors and nurses are equipped with the PPE and resources needed. Help us get the incredible staff at CCCL what they need to continue providing services in Beirut.