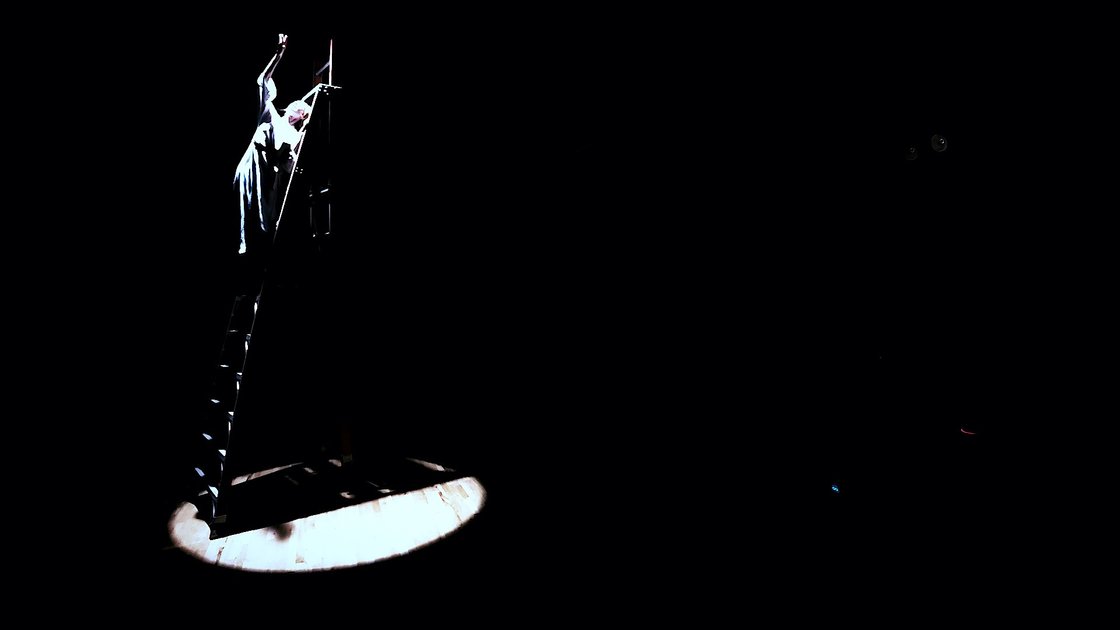 Day and Time
Sat, 13 June 2020
08:00PM - 09:00PM (EDT)
Description
created and performed by Katherine Crockett
music by Ricardo Romaneiro
"Does the infinite space we dissolve into taste of us then?"-Rilke
An exploration In three parts of light and shadow, form and formlessness, structure or perceived structure that both supports and confines, defines and dissolves the Self. The body as form dissolving into space, into light, into shadow. Fading into and out of existence. Seen and unseen. Becoming and unbecoming.
Katherine Crockett is a dancer, actor, and producer living in NYC. She was a principal dancer for The Martha Graham Dance Company for 21 years touring internationally. Crockett starred in and choreographed her role as The Queen in the Off-Broadway Drama Desk Award winning immersive show, Queen of the Night. She danced as Cate Blanchett's dancer double in "The Curious Case of Benjamin Button" starring Blanchett and Brad Pitt. She starred alongside Mikhail Baryshnikov as Helen in Richard Move's "Achilles Heels-The Show". Crockett was also featured with Meryl Streep in the film "Ricki and The Flash". She has additionally performed with SITICompany as Helen in Trojan Women directed by Ann Bogart, and starred in the film " Fall to Rise " with co-star Daphne Rubin –Vega, directed by Jayce Bartok. Crockett has also been featured in works by Robert Wilson, Yvonne Rainer, Anne B. Parsons, Lucinda Childs, Martha Clarke, Larry Keigwin, Richard Move, and tony award winner Susan Stroman among others.
This streaming event is free and open to the public.
Donations are encouraged!
Day and Time
Sat, 13 June 2020
08:00PM - 09:00PM (EDT)
Sponsors
🙏🔥 Viewcy is proud to sponsor of this event. We are a platform for artists and artist communities. Find out more at www.viewcy.com
Viewcy is adding 10% to donations for this event.
Organizer
the cell