Chameleon: Body Paint series with Artist Ashleigh Alexandria "Thevirginartiste"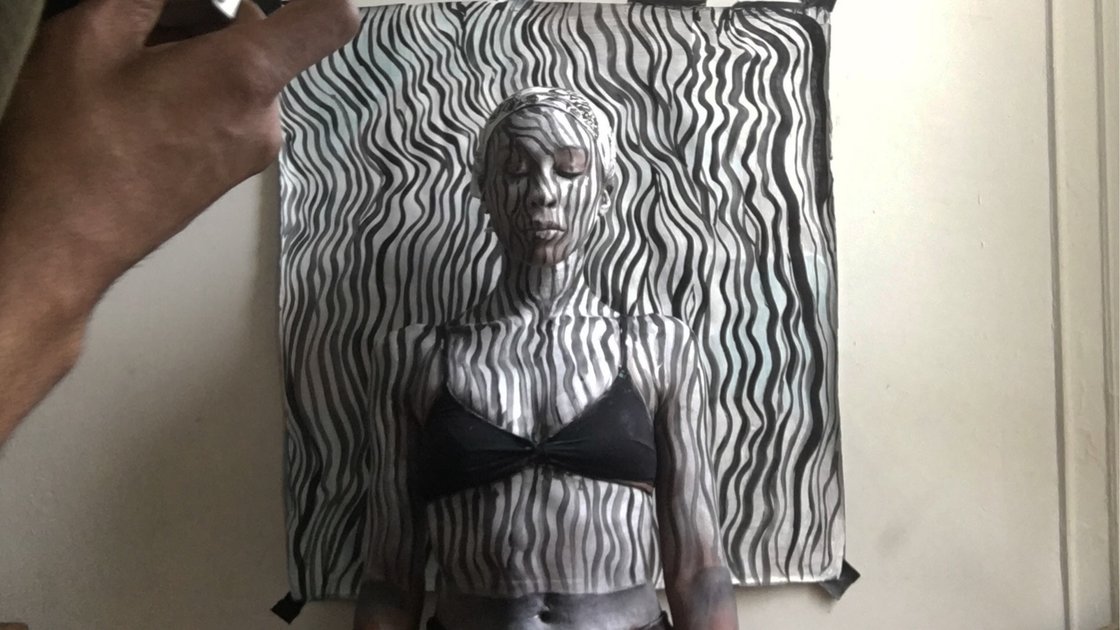 This is an in-person event 07 May, 2020, 2:00PM to
10 May, 2020, 2:00PM (EDT) Event past Artist Naja Pazant, Carleen Shankle Organizer Souldega Watch Visual Artist Ashleigh Alexandria @TheVirginartiste blend herself into her hand painted backdrop set to "Chameleon" by Jazz Warriors. Ashleigh uses body paint as a way to redefine Fine Art within her community and environment. Her camouflage series delves into how Black people, more specifically Black women, often feel they need to assimilate to be apart of society. Her live demonstrations touches on feelings of invisibility in a world that has been taught to reject her Race and Gender.