Samarth Nagarkar - live at The Court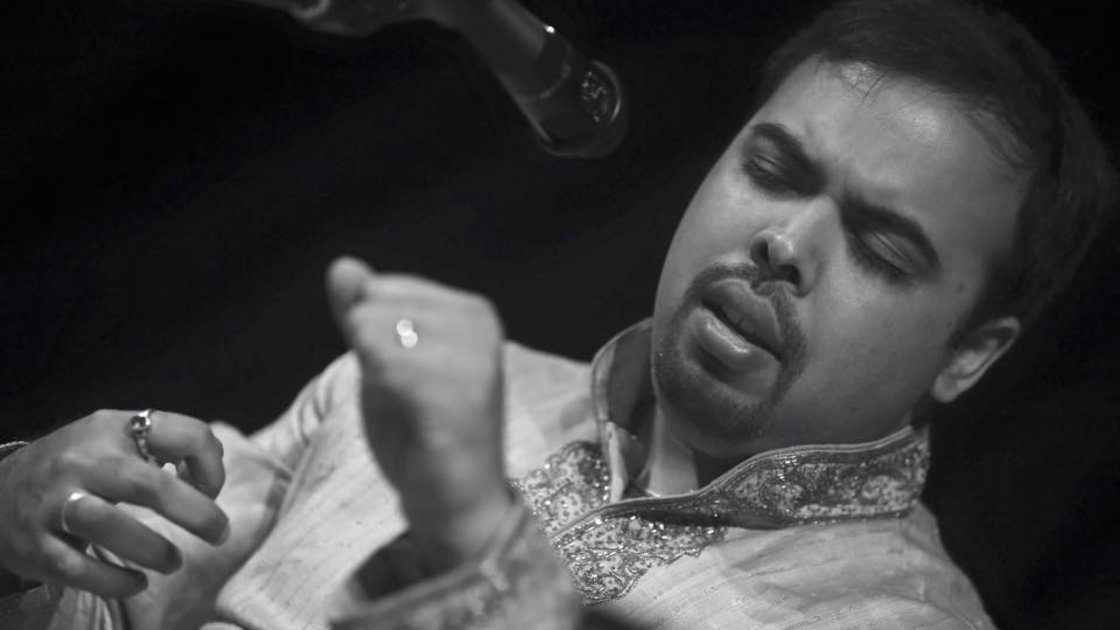 This is an in-person event

Sat, 30 May 2020

11:30AM - 01:00PM (EDT)

Event past Artist Samarth Nagarkar Organizer Abhik Mukherjee Jay Gandhi Ehren Hanson Camila Celin The court is proud to present vocalist Samarth Nagarkar, a captivating performer, a scholar, and author. Samarth has been impressing audiences across the globe and it is our great honor and pleasure to host his performance at the court. Given the unprecedented circumstances around COVID-19, musicians across the world are navigating through technologies and innovative methods to find solutions that give audiences an engaging and intuitive concert experience. As we wait for technology to catch up, Samarth is presenting one such experiment in this concert: The tabla accompaniment for this performance is through a pre-recorded track of Samarth himself playing the tabla. This program is funded by a 'Matching Sponsor" program by Viewcy. This means there are two sources of funding: audience members may pay a voluntary donation based on honor system and Viewcy guarantees a certain fee to the artist as a matching sponsor. This means the guaranteed amount is released gradually, every time an audience member makes a voluntary donation. A short note about Samarth Nagarkar: Samarth features in prominent music festivals and venues across the world. He has two solo albums titled 'Pranali' and 'Pravah', several collaborative albums like 'Ragas Live Retrospective', 'Out of the Blue' and 'Ragamala Go: Organic Orchestra'. As a published author, his book 'Raga Sangeet' has received much acclaim. He is a former scholar of the prestigious ITC Sangeet Research Academy, Kolkata and has trained in the guru-shishya parampara under Pandit Ulhas Kashalkar and Pandit Dinkar Kaikini. Samarth is also one of the first Indian classical musicians to successfully launch on Patreon to create a unique artist-audience engagement platform.