Magical Sounds Tools and Techniques w/Peter Blum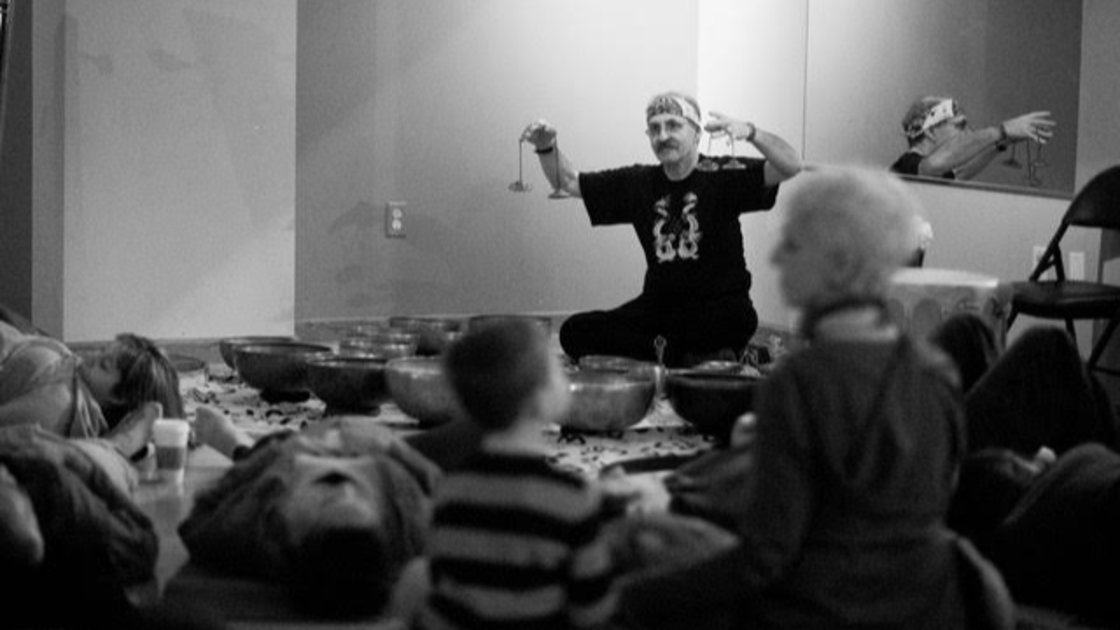 23 Apr, 2021, 4:00PM to
25 Apr, 2021, 5:30PM (EDT)
Event past
Eskff Nest
41 Shotwell Rd
Woodstock, New York 12498
Open Map
Organizer
Stefanie Frank
Every traditional culture has developed and employed sound-based therapy to
treat emotional, mental, physical, and spiritual maladies. In this intensive
experiential weekend, you will learn how contemporary research in medicine
and physics has verified what ancient shamans and healers knew - the powerful effect of sound on mind and body. Though open to any for personal growth purposes, the retreat is specifically addressing ways in which those already trained in the healing arts, can learn to incorporate "harmonic" voice, singing bowls, gongs, tuning forks, drums, rattles, tamboura, and shruti box. into their existing practice (massage, reiki, hypnosis, etc.)

Friday/Sunday - April 23/25
Friday arrival 4 pm Meet & greet Peter, Welcome meal, Fireside chat, Sauna/hot tub.
Workshops Saturday/Sunday
10 a.m.-5:30 p.m.
Meals included through Sunday lunch
Sound bath Saturday night 8 pm

Cost: $444 if donation made in full by April 10th
$495 after

All-inclusive
Accommodations & delicious nutritious meals provided

Discounted rates for locals commuting, no accommodations necessary.
See ticket options

Student discounts are available upon request.

Participants will receive a certificate of attendance at the completion of the
weekend.

Peter Blum has studied music and sound healing with Dr. Karl Berger, Ustad
Jamaluddin Bhartiya, Beautiful Painted Arrow (Joseph Rael), Pauline Oliveros, Fabian
Mamman, John Beaulieu, Timothy Hill and Don Conreaux. He has given workshops
and concerts at Omega Institute, Abode of the Message, The Int'l Hypnosis Federation,
Menla Retreat Center, The Graduate Institute, and the United Nations. An ordained
Interfaith Minister and award winning hypnotherapist, Peter has spent decades studying
the effects of music and sound on physical, mental, emotional and spiritual health.