Maqam Circle: Session 2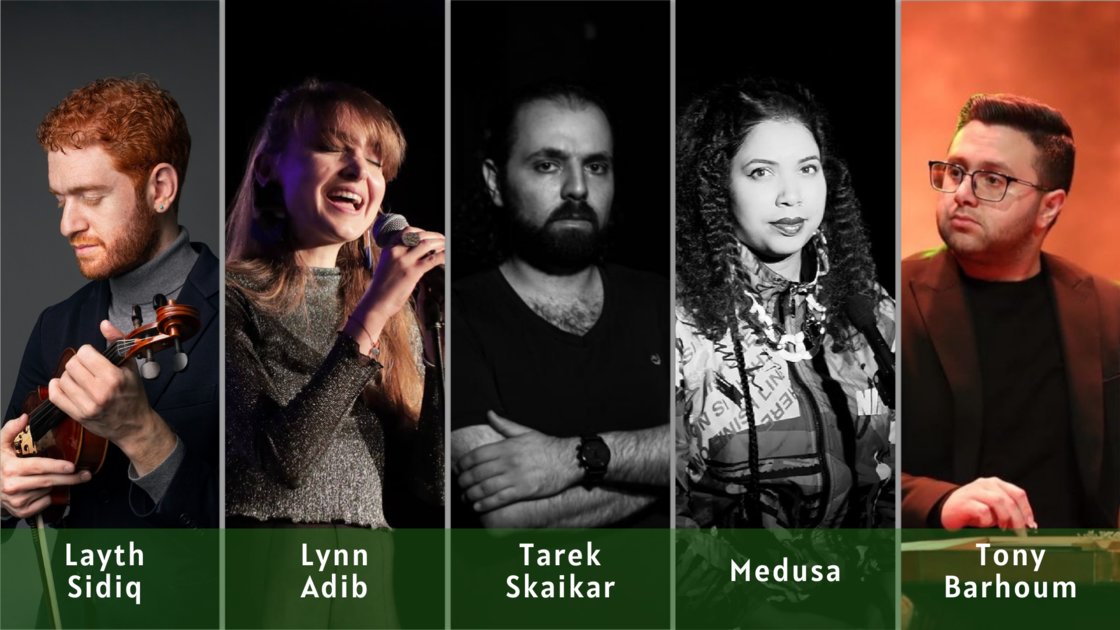 Tickets unavailable at this time
This event is streaming online
Wed, 22 Sep 2021 EDT
01:00PM - 10:00PM (EDT)
Event past
Artist
Medusa Alouadi
Lynn Adib
Tarek Skaikar
Layth Sidiq
Tony Barhoum
Accompanist
Marc Buronfosse
Streaming in 2 times zones!
8 pm KSA GMT+3 (Saudi time)
8 pm in EDT

An evening of music, free and open to all, curated by the artists themselves, Viewcy's Maqam Circle is a place to enjoy, discover, and support amazing Arabic music.
People think of traditional music as a thing of the past, but this music is alive. Become part of the community by directly supporting traditional artists creating music today. Attend concerts live or listen on your own time.
By supporting musicians on Viewcy, you support the diversity of music. Curated by artists, not algorithms.
❤️Viewcy


The Artists
Layth Sidiq | Violin
Lynn Adib | Voice & Marc Buronfosse | Guitar/Bass
Tarek Skaikar | Piano & Dulamah Shehab | Soprano sax
Medusa | Rap
Tony Barhoum | Kanun