Max Kutner presents THE WHATEVER GUITAR FESTIVAL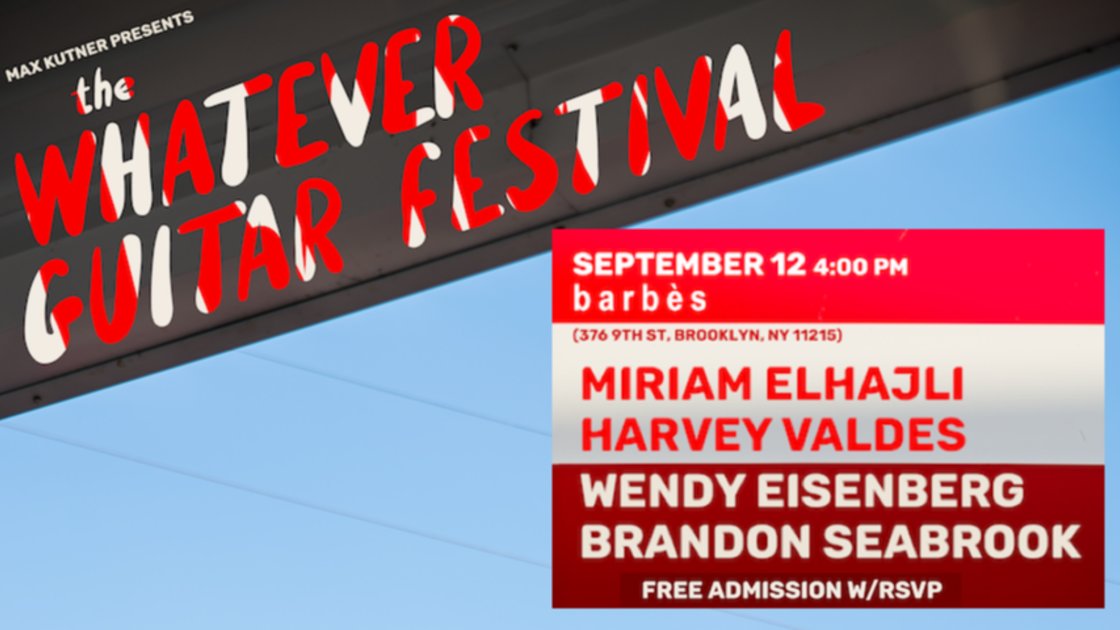 This is an in-person event that is also streaming online
In person tickets:
Streaming tickets:
Streaming tickets unavailable at this time
Sun, 12 Sep 2021 (EDT)
04:00PM - 08:00PM
Event past
Barbès
376 9th st
Brooklyn, NY 11215
Open Map
This event is free, either live at Barbes, or streaming online. Click "Get Tickets" for all options.

The Whatever Guitar Festival
Guitarist Max Kutner presents a festival of solo guitarists, spread over two days, including one day at Barbès with Harvey Valdes, Miriam Elhajli, Wendy Eisenberg and Brandon Seabrook.
Previous day will be presented at the Green Lung Studio.
Free and open to the public, thanks to funding by the City Artist Corps
RSVP strongly suggested (click Register to reserve or for the livestream).