Jazztopad festival presents: MICHAEL BATES' ACROBAT & LUTOSŁAWSKI QUARTET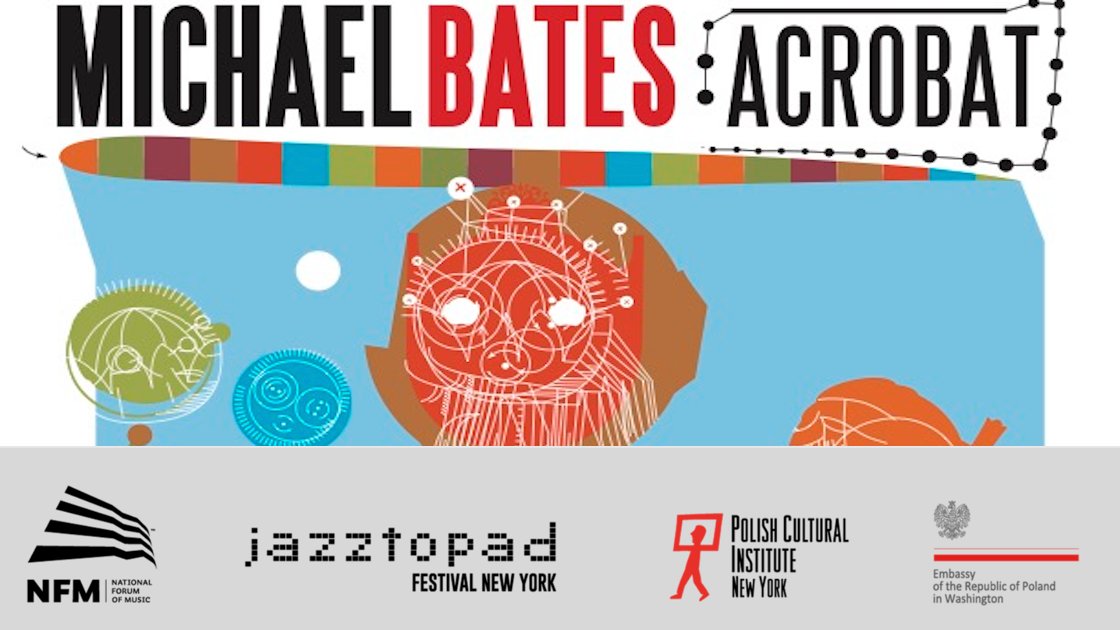 Tickets unavailable at this time
This is an in-person event that is also streaming online
Sat, 25 Jun 2022 (EDT)
08:00PM - 09:30PM
Event past
Barbès
376 9th st
Brooklyn, NY 11215
Open Map
Sponsors
Jazztopad festival at Barbes
Accompanist
Jazztopad festival at Barbes
Jazztopad -
Poland's premier Festival, celebrates its sixth year of presenting Polish jazz and improvised music in New York City with cutting edge performances by Polish and American artists.
Michael Bates's Acrobat
+
The Lutosławski Quartet:
Acrobat, led by bassist/composer Michael Bates, features five fearless voices exploring the revered Polish icon: Witold Lutosławski. In this radically different interpretation of the master composer, Poland's Lutoslawski String Quartet will be adding a powerful presence to the evening. A rare opportunity to hear one of Poland's most innovative contemporary ensembles in an intimate setting.


With literal themes or pieces composed in his spirit, Bates has created a set of music that is playful, dark and swinging. And while Lutoslawski is clearly being channeled, the voices of these nine fantastic musicians will be on full display: beautiful, vicious, elegant and dissonant.
Michael Bates's Acrobat: Marty Ehrlich (clarinet), Mazz Swift (violin), Alden Banta (bassoon), Michael Bates (bass), and Michael Sarin (drums) plus special guests: The Lutosławski Quartet: Szymon Krzeszowiec (violin), Marcin Markowicz (violin), Artur Rozmyslowicz (viola) and Maciej Mlodawski (cello)

Partners:
Polish Cultural Institute
NFM
Embassy of the Republic of Poland
$20 Tickets. General admission, doesn't guarantee you a seat.
Stream live or later.