MAX KUTNER / SANDY EWEN guitar solos + duos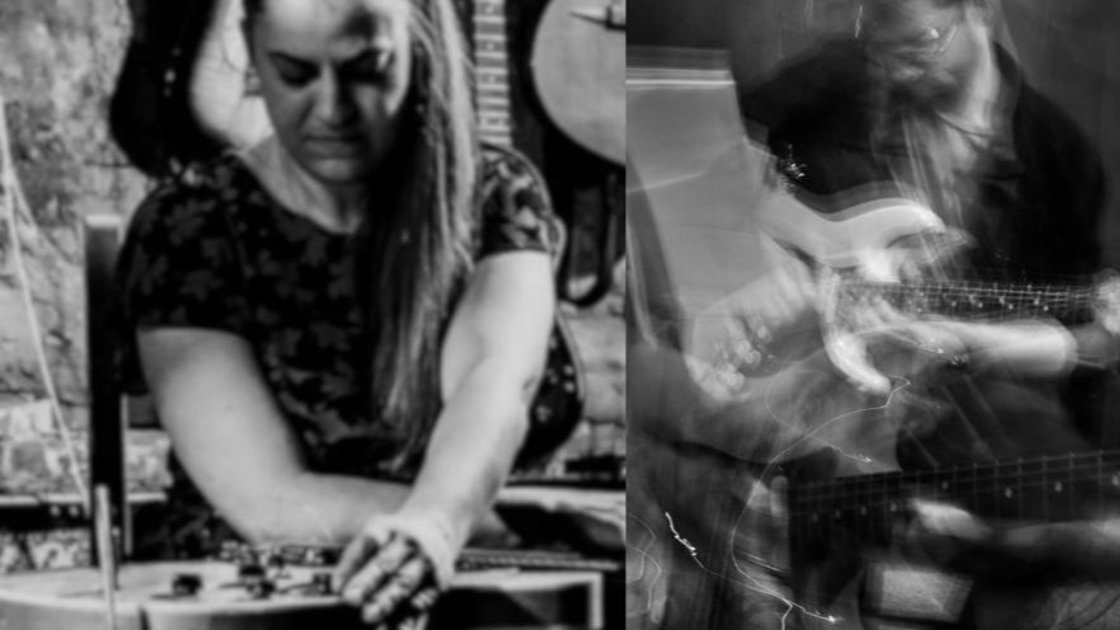 This is an in-person event that is also streaming online
In person tickets:
Streaming tickets:
Streaming tickets unavailable at this time
Tue, 25 Jan 2022 (EST)
07:00PM - 08:30PM
Event past
Barbès
376 9th st
Brooklyn, NY 11215
Open Map
Sandy Ewen is a sound artist, visual artist and architect who has recently relocated to NYC from Houston, TX. Ewen's audio practice focuses on extended guitar techniques, improvisation, graphic scores and interdisciplinary collaboration. Her unique approach to guitar incorporates a wide array of implements – railroad spikes, sidewalk chalk, threaded bolts, steel wool and other items become an arsenal of abstraction. Ewen has worked extensively with filmmakers, dancers, poets and musicians to create films, audio recording, sound interventions and performance art. Ewen's musical collaborations include trio Etched in the Eye, duo with Tom Carter called Spiderwebs, the trio Garden medium, and ongoing collaborations with percussionist Weasel Walter and bassist Damon Smith. In years past, Ewen has performed alongside Roscoe Mitchell, Keith Rowe, Lydia Lunch and many others, and has performed and recorded with Jaap Blonk, Henry Kaiser and more.


Max Kutner is a Brooklyn-based guitarist and composer originally from Las Vegas, NV. He is a co-founding member of Android Trio alongside Eric Klerks and Andrew Niven which recently released its sophomore album "Other Worlds" on Cuneiform Records in October 2021. Previously, he led the experimental jazz trio Evil Genius (2012-18), the avant folk group, The Royal US (2011-18) and the mutant Klezmer septet known as Bubbeleh (2010-16). In addition to his numerous projects as a leader or co-leader, he has worked alongside a diverse roster of notable artists including Mike Keneally, Sofia Gubaidulina, Ulrich Krieger, the former members of Oingo Boingo, The Grandmothers of Invention (Zappa alumni), The Magic Band, Alphonso Johnson, Lili Haydn, Matt Darriau and many more. He previously taught guitar for non-majors at California Institute of the Arts.


$15 suggested.
Donate online now or in person that night.