Pandit Nayan and Ishaan Ghosh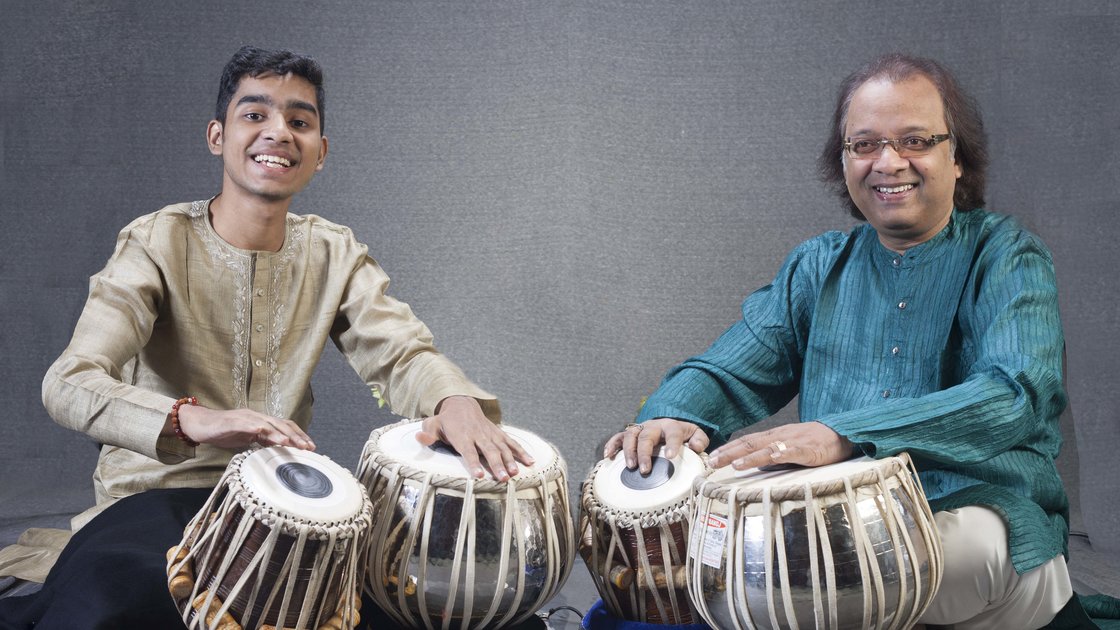 Fri, 29 June 2018

07:00PM - 09:00PM (EDT)

Event past

Mercy Home for Children

273 Willoughby Ave

Brooklyn, New York 11205

Open Map

Pandit Nayan Ghosh, one of the most renowned tabla maestros today, presents a tabla solo recital featuring rare and traditional repertoire. With a superlative command of both sitar and tabla, Nayanji is respected by musicians and discerning listeners alike for his innate artistry and the emotive musical depth in his performances. He will be joined by his son and disciple Ishaan Ghosh, who at such a young age has been lauded by tabla enthusiasts the world over for his remarkable musical maturity and command of the instrument. Born in 1956, Pandit Nayan Ghosh is an artiste with a unique musical dimension. He is acclaimed worldwide for being the only maestro with a superlative command on two diverse instruments – the Tabla and the Sitar. Artistic brilliance, rich repertoire and a magnificence of tone are the hallmarks of his performances. Having received intensive and extensive training in tabla, sitar and vocal from his illustrious father, the renowned tabla maestro and guru, Padmabhushan Pt. Nikhil Ghosh, Nayan Ghosh is respected among musicians and loved by discerning listeners alike for his innate artistry and emotive musical depth in his performances. He also received invaluable guidance from his father's Guru, the 'Mt. Everest of Tabla' Ustad Ahmed Jan Thirakwa. Nayan's elder uncle was the legendary and pioneer flautist Pandit Pannalal Ghosh, the 'Father of North Indian classical flute'. Since the 1990's he has also received additional guidance in sitar from the eminent sarod maestro Pandit Buddhadev Dasgupta. Over the last four decades, Nayan Ghosh has travelled extensively presenting Sitar and Tabla concerts both in India and the capital cities of Europe, UK, USA, Canada, Australia, New Zealand, South-East Asia, the Far East and North Africa. Recognized in India as an eminent Tabla soloist, known for his authentic and traditional Tabla Baaj, Nayan Ghosh has offered eloquent accompaniments to stalwarts like Pandit Ravi Shankar, Ustad Vilayat Khan, Late Nikhil Banerjee, Pandit Jasraj, Pt Shivkumar Sharma, Ustad Amjad Ali Khan, Ustad Salamat Ali Khan, Pt Buddhadev Dasgupta, Ustad Munnawar Ali Khan, Ustad Rais Khan and a galaxy of eminent instrumentalists and vocalists. Presently, Nayan Ghosh heads Sangit Mahabharati, one of India's premier music education and research institutions and has been imparting advanced training to numerous young aspiring musicians. He also is a Distinguished Guest Professor at IIT-Bombay, offering training in Sitar, Tabla, Vocal music and Musicology.