PEDRO GIRAUDO & AHMED ALOM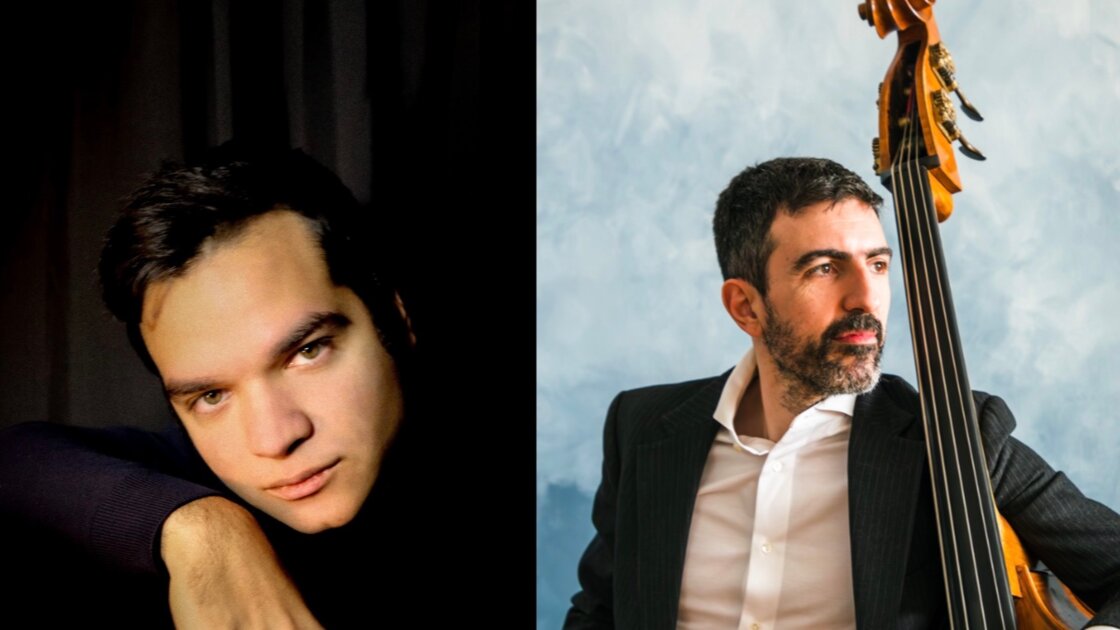 Mon, 12 Jun 2023 (EDT)
07:00PM - 08:30PM
Event past
Barbès
376 9th st
Brooklyn, NY 11215
Open Map
Bass & Piano Recital with Pedro Giraudo and Ahmed Alom

Latin Grammy winner bassist and composer Pedro Giraudo is among the most compelling tango artists today. He has performed with the most important interpreters of tango, including Pablo Ziegler, Hector Del Curto, and Luis Bravo's "Forever Tango" and recorded bass on Ruben Blades' CD "Tangos". His own ensembles feature some of the most highly regarded virtuoso instrumentalists

Cuban pianist, composer and improviser, Ahmed Alom, (Gasp-inducing brilliance, splendid — The Washington Post) has become one of the leading young figures in piano performance in the United States. His musicality and versatility among contrasting styles of music, visionary interpretations and unique improvisation talent, have garnered him critical acclaim and rising popularity among the young piano virtuosos on today's scene.


$20 suggested
donate in advance or pay in person that night.