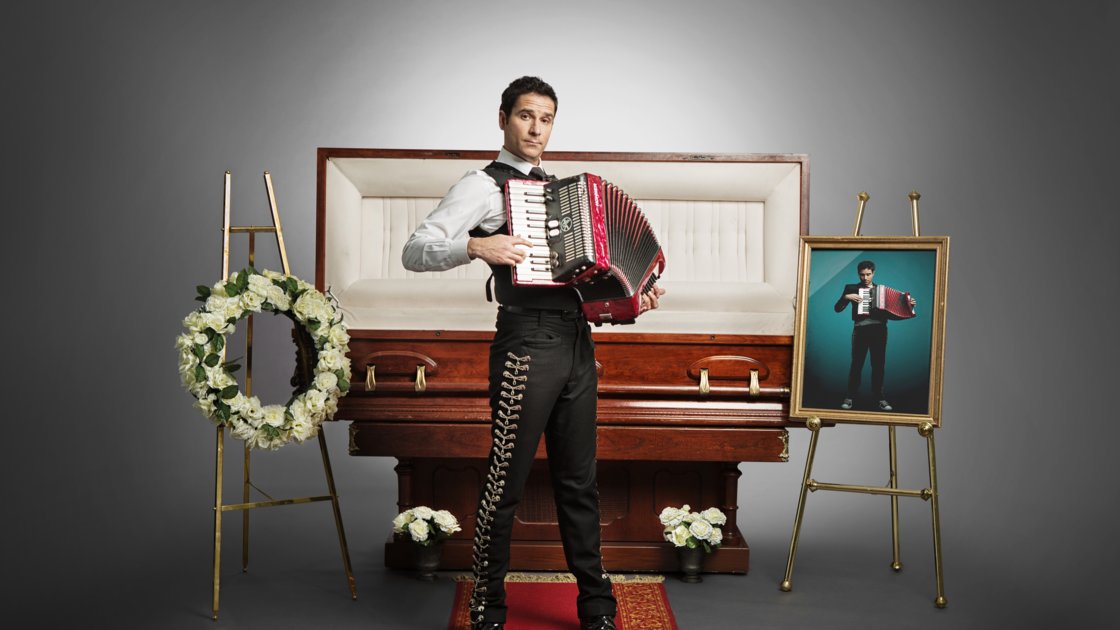 Day and Time
Sat, 24 July 2021
10:00PM - 11:55PM (EDT)
Description
This event is LIVE at Barbes, and Streaming online. Click "Get Tickets" for all options.
Rana Santacruz
is a Mexican native living in Brooklyn, NY, Rana Santacruz is considered one of the artists currently redefining the sound of Mexican American music. His music, often called "Mexican Bluegrass" or "Irish Mariachi" starts in Ireland, runs through Appalachia, swings through New Orleans, and careens across most of Mexico. Santacruz's songs seem to belong on a magical-realistic novel by Gabriel Garcia Marquez or Mexican author Juan Rulfo and tell tales of funerals, loyal dogs and towns flooded with tears. His band is made up of Upright Bass, Banjo, Accordion, Violin, 2 Trumpets and Clarinet.

$20 suggested, collected during the show.
Day and Time
Sat, 24 July 2021
10:00PM - 11:55PM (EDT)