RASA Presents: Latin Classics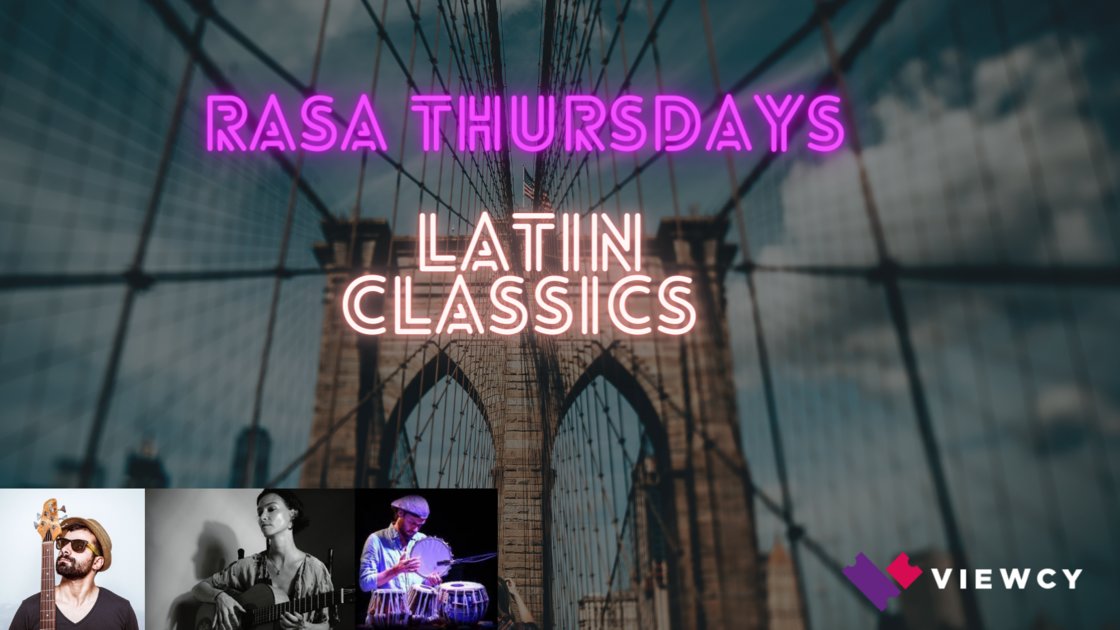 Thu, 23 Sep 2021 EDT
07:30PM - 11:00PM (EDT)
Event past
ROSA NY
386 Metropolitan Ave
Brooklyn, NY 11211
Open Map
Organizer
RASA
This Thursday, September 23rd we will be presenting some of Latin American's best classic songs from its extensive repertoire.

This will be followed by a semi curated open mic. We are excited to hear some new talent coming thru expanding the repertoire to include other classics from the cross over styles of music that we all love.

Master musicians have been coming every week to grace us with their talent, we are so lucky to have them come thru to pull amazing music together!
New musicians and music enthusiast who want to participate need to get in touch with me ahead of time so that the house band can have the music ready.

Pizza and beer will be served for participating musicians.
Cover is $15 online and $20 at the door to cover the hard work of musicians.


The amazing musicians include:

Tripp Dudley: percussion
Marwan Allam: Bass
Camila Celin: Vocals and guitar