RASA Tuesday Presents: Barbara Martinez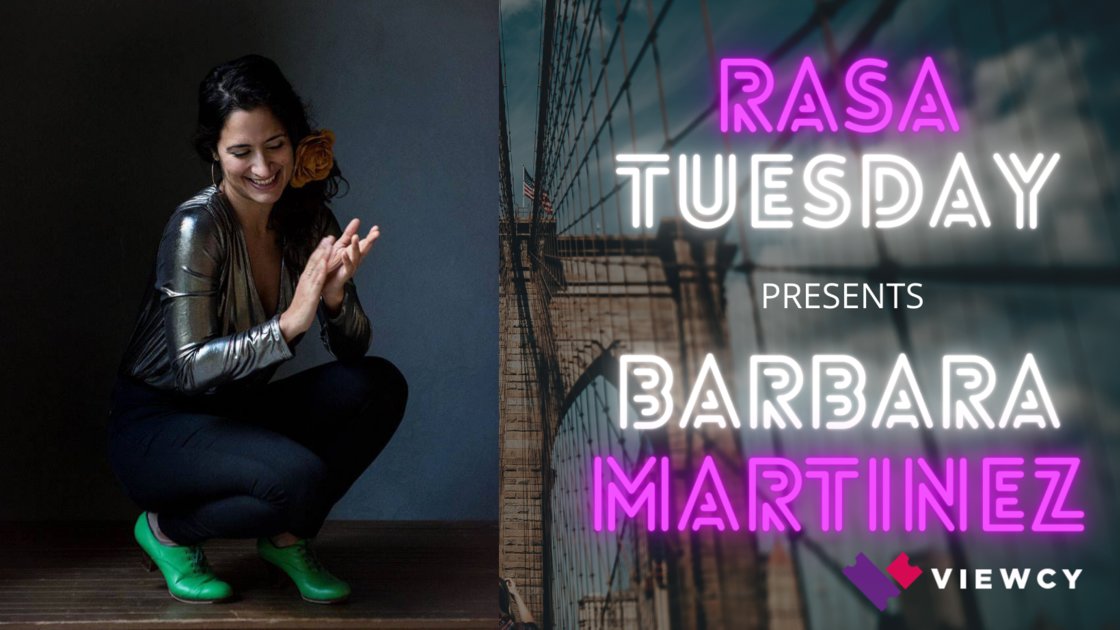 This is an in-person event
Tue, 24 August 2021
07:30PM - 11:00PM (EDT)
Event past
ROSA NY
386 Metropolitan Ave
Brooklyn, NY 11211
Open Map
Organizer
RASA

We are excited to present Barbara Martinez, a very talented and captivating singer and flamenco dancer.
She incorporates some of these elements in her performance as well as other cultural inspirations from growing up in NY as a latino woman.
We will have the jam session/curated open mic after her performance as usual. If you want to perform get in touch with me.
Bárbara Martínez grew up performing in New York. She hails from a musical and artistic Venezuelan/Argentine family, which includes Libertad Lamarque and Morenita Rey. For over 20 years, she has worked as a dancer and singer with flamenco dance companies, as well as the Metropolitan Opera. Currently, Bárbara leads a solo project that includes flamenco and Latin jazz that began with a sold-out concert at Carnegie Hall in 2010. She is launching a new regular event at the Triad Theater on Sunday, September 19.
BarbaraMartinez.com