SAMIR LANGUS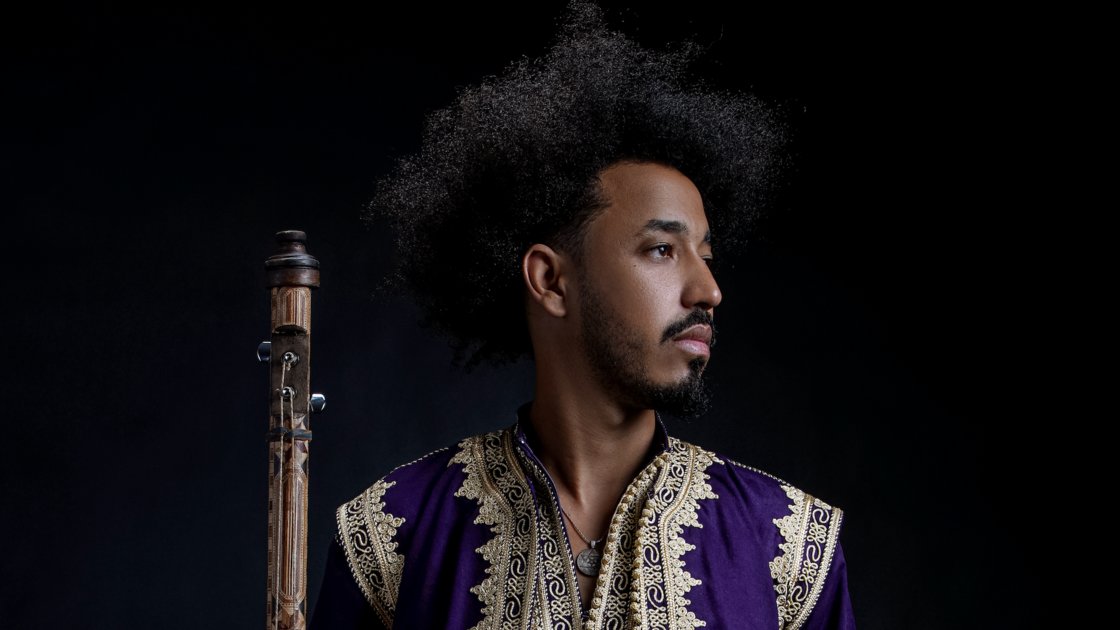 This is an in-person event that is also streaming online
In person tickets:
Streaming tickets:
Streaming tickets unavailable at this time
Fri, 15 Jul 2022 (EDT)
10:00PM - 11:55PM
Event past
Barbès
376 9th st
Brooklyn, NY 11215
Open Map
Samir LanGus,
a Grammy nominated musician who was born and raised in the city of Agadir, Morocco, is a student and practitioner of Gnawa, the ancestral tradition from southern Morocco. Samir mostly plays the sintir (or guembri) and adds to his own music the pulse and attitude of New York City .
Samir has collaborated with a wide variety of musicians - from Gnawa masters to jazz legends.

Samir LanGus - Sintir, Lead Vocal; Arta Jekabsone - backup vocals; Julia Chen - Keys;
Nizar Dahmani - Drums; Edo Gur - Trumpet; Oran Etkin - Bass Clarinet;
Rich Stein - Percussion; Marcelo Perez, David Lizmi - Castanets

Pay now online or in person that night.
Follow the stream button for the live or archived stream