Sarangi Lesson Online with Pankaj Mishra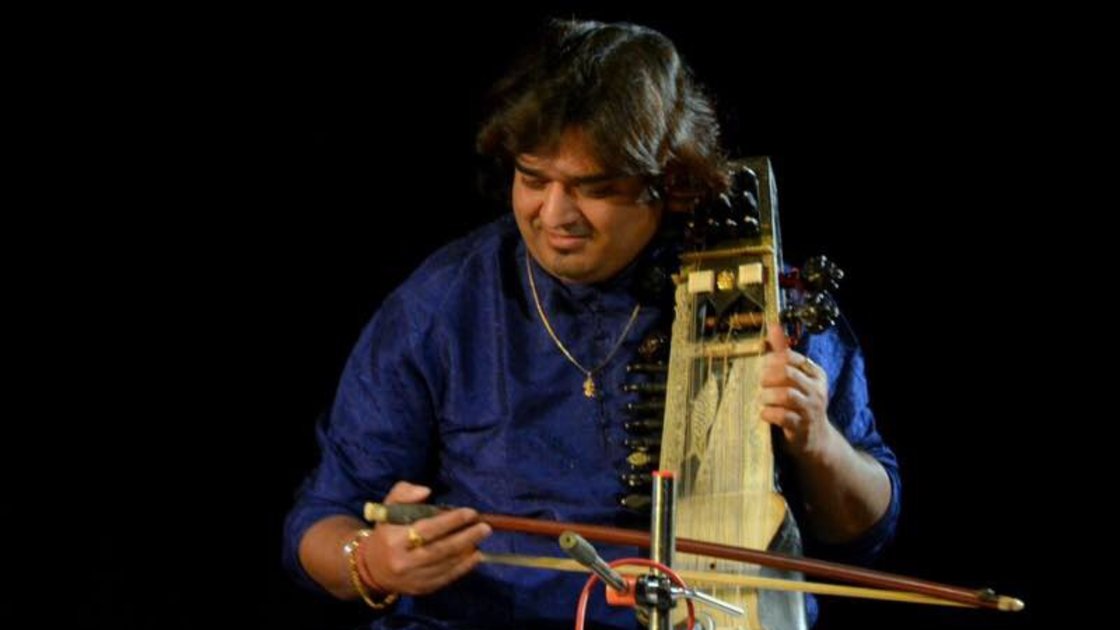 Sat, 12 Dec 2020 EST
10:00AM - 11:00AM (EST)
Event past
Organizer
Chhandayan Education
We are happy to offer online Sarangi lessons with Pankaj Mishra. At a very young age Pankaj was able to create a style of his own. creating a promising future for himself. Pankaj started performing from an early age as a soloist and accompanist in India and abroad. The festivals of his early performances include the Dover Lane Music Conference, Nikhil Banerjee Music Conference, Indo-Occidental Symbiosis, Sangeet Piyashi, Sankat Mochan Festival in Varanasi, Mahabalipuram Festival, Chidambaram Festival, Indo-Finnish Festival in 1995, Indo-Japan Cultural Festival Etc.

Pankaj Mishra is enlisted with the national radio and television of Indian as an "A Grade artiste.

Pankaj has performed at some prestigious festivals in Europe like the XIth Festival DE Musica
I Danca Eivissa Classica and Festa Asia in Spain, in Deutsche welle and W.D.R. (German radio & Television), DIG Concerts in all over Germathe ny, Indian Embassy in Berlin, Dalem Museum Berlin, India Concert in Holland, Akzent Theater Vienna, live concert in Ariana Afghan T.V. Cologn. Many prestigious institutions have hosted his music including the Ali Akbar College of Music (California, U.S. and Basel, Switzerland), Ragmala Organization (Toronto & Edmonton, Canada), Indian Embassy concerts (Berlin and Austria), the Gandharva Music Festival (Netherlands), UCLA, UCSD, UTSA ,,Cal State University-Los Angeles and ,,,Cal Arts at the World music Festival etc.

In 2002, he established a school of Indian Classical Music in Germany, where he visits to teach and perform regularly.

The Tabla maestros Pankaj Mishra has accompanied with include Pt. Shyamal Bose, Pt. Swapan Chaudhuri, Pt. Kumar Bose, Pt. Aninda Chatterjee, Pt. Sankha Chatterjee, Ustad Tari Khan, Ud. Sabir Khan, Ud. Taufiq Qureshi, Pt. Samir Chatterjee, Pt. Subhankar Banerjee, Pt. Tanmoy Bose and others. He is also known for his accompaniment with vocalists like Vidushi Girija Devi, Vidushi Purnima Chaudhury, Ud. Raza Ali Khan, Pt. Dinanath Mishra, Gulam Ali (ghazal), Ud. Mahmood Sabri of the Great Sabri Brothers of Pakistan. In dance Pankaj has been on stage with Pt. Birju Maharaj, Pt. Chitres Das, Pt. Rammohon Maharaj and Pt. Vijay Shankar.

Pankaj has also performed in 2007 Akashwani Sangeet Sammelan from Dibrugarh, Assam. He performed in Indian Television's golden Jubilee celebration in Patna, Bihar in 2009.

Pankaj is now settled in Toronto, Canada as a citizen. He regularly tours the USA, Trinidad, Kenya, Japan, Turkmenistan, Thailand, Nepal, Bangladesh & European countries like Germany, Italy, Holland, Belgium, Sweden, Spain, France, Austria, Denmark etc.

Pankaj's Sarangi can be heard on several movies and other types of popular recording. Pankaj has several recordings to his credit.