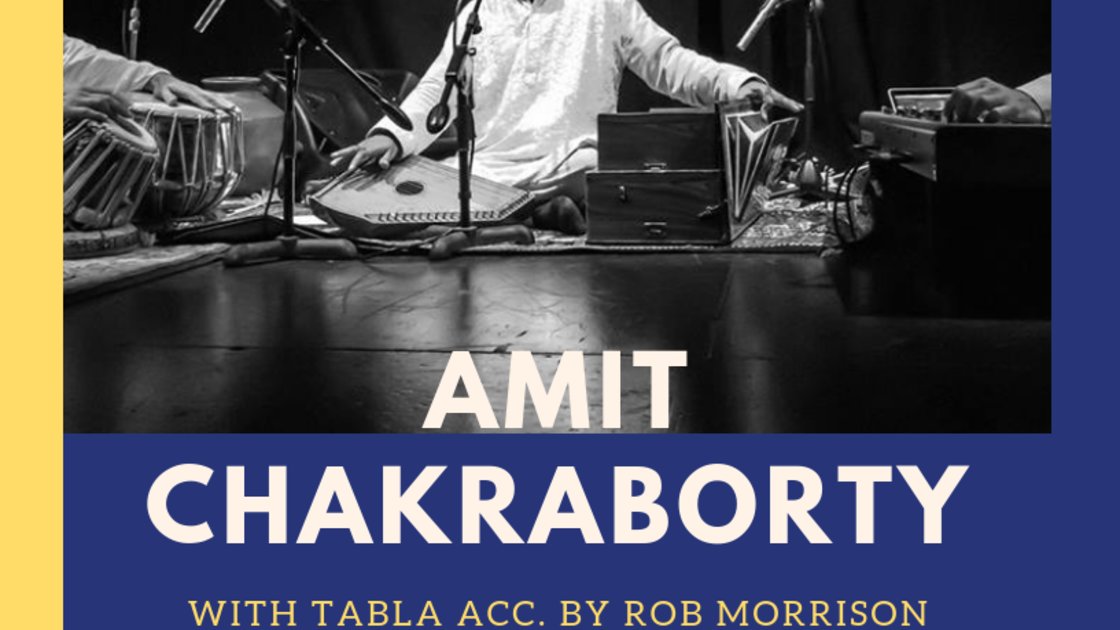 Day and Time
Sat, 20 October 2018
07:30PM - 09:30PM (EDT)
Description
Please join us for Saratoga Hindustani's third concert, featuring renowned Hindustani vocalist, Amit Chakraborty! We are overjoyed to host this musician on his tour from India, here in the United States. At the heart of Hindustani music lies the vocal form of presentation. We are lucky to have a performer like this in our small community of Saratoga Springs - this is not to be missed! He will be joined by the artful accompaniment of Rob Morrison on tabla.
Amit Chakraborty says the following about Hindustani Classical music:
"Indian classical music is very much related to our body and mind. It has been proven that Indian ragas have a special healing power. One of the special features of Indian ragas (male) and raginis (female) is that these ragas can invoke a definite mood and sentiment that arouses in human nature. The ancient musicologists were particularly interested in the effects of musical notes (vibrational frequencies) and how they effect and enhance human behavior. The ragas have the power to cure, to make us feel happy, to keep us calm, to balance our mind, and so on."
AMIT CHAKRABORTY
Originally from Kolkota, Amit Chakraborty grew up in a musical atmosphere, beginning his studies in Gostha Bihari Sangeet Sikhayatan (a well known music school). His dynamic and philosophical style of singing is the result of his extensive training under many gurus. Chakraborty has been lucky to train primarily under Vidushi Chameli Roy, Ustad Raza Ali khan , Pandit Karunamoy Das, Prof Sukumar Moitra, and Ustad Hussain Bakhsh Gullu.
He was awarded the prestigious "Sangeet Bhusan" from Pracheen Kala Kendra (Chandigarh University) at a very tender age. Chakraborty regularly tours in India, USA, Germany, Switzerland. and the UK. He regularly teaches in London, sharing his extensive knowledge of the many teachings of Hindustani vocal music.
ROB MORRISON
Robert Morrison has been playing percussion in a wide variety of musical settings for over two decades. He's had the privilege of studying with many great teachers, honing his skills on drum kit, tabla, cajon, udu and other percussion instruments. He plays on his own custom kit with the jazz trio JECCO and regularly performs Hindustani music in the capital region.
Rob began training on tabla under Anand Gadre and went on to study with Devesh Chandra, who he has been learning from for the past eight years. He has toured and performed with Ashana, Steve Gorn, Amit Chakraborty, and the jazz rock band Dirty Paris. You can learn more about rob at his website: https://robmorrisondrums.com/about
Day and Time
Sat, 20 October 2018
07:30PM - 09:30PM (EDT)