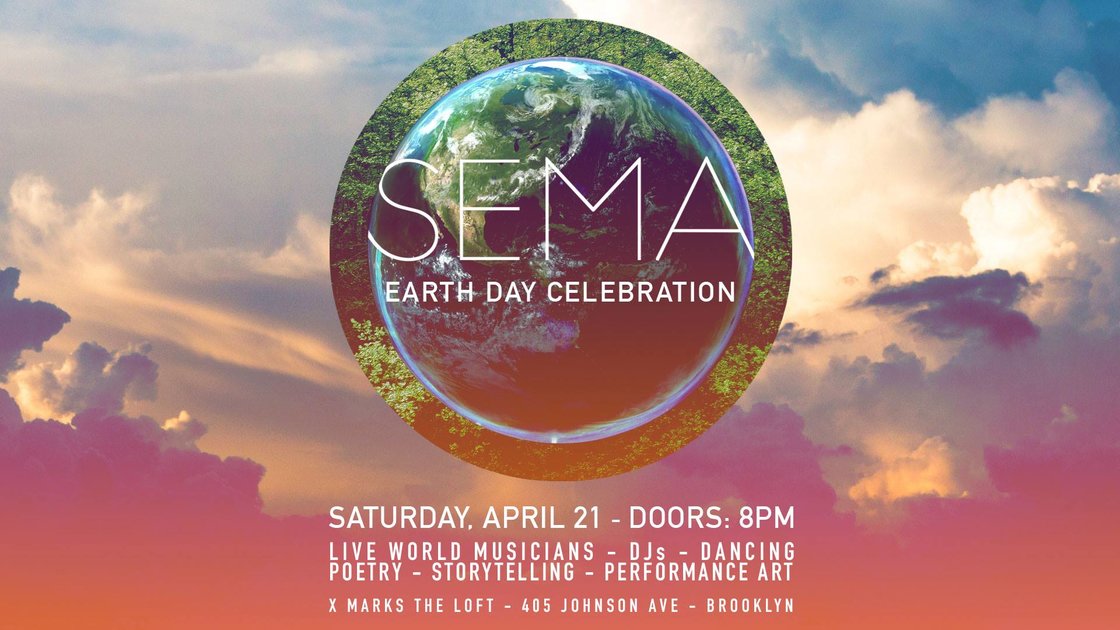 There is no schedule for this event.
Description
On Saturday April 21st, SEMA returns for a very special Earth Day celebration at X Marks the Loft, marking our first gathering of 2018. Through music and art rooted in mystical and animist traditions from around the world, we will weave a journey together that will soothe, ignite, entrance, and uplift. There will be storytelling, DJ's + dancing and more. Live music includes classical Indian ragas, South American medicine songs, and Persian mystical poetry and chants. Featured artists: Haleh Liza: vocalist Natalia Clavier: vocalist Adam Maalouf: multi-instrumentalist Matt Kilmer: percussionist Rich Stein: percussionist Camila Celin: classical indian sarod Ehren Hanson: tabla Omar Aena: DJ 2Melo: DJ Doors open at 8PM. Opening ceremony at 9. Performances until 3AM. $30 Advanced / $40 at the door We encourage everyone to come for the full journey. Space is limited, so we suggest buying your ticket in advance to secure your spot.
There is no schedule for this event.