SIDE DISH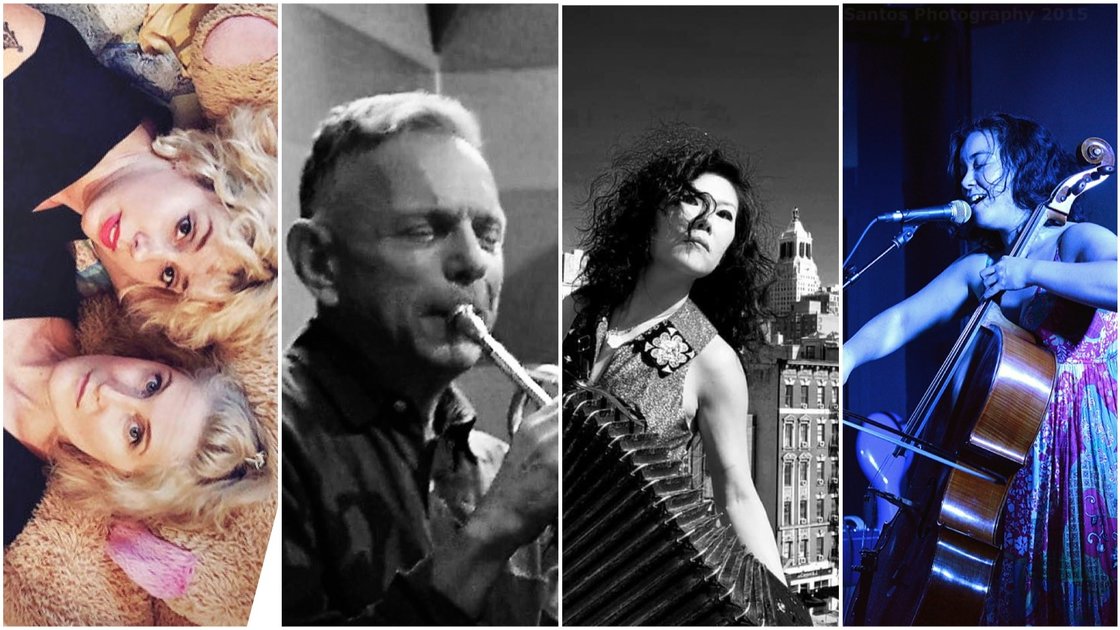 This is an in-person event that is also streaming online
In person tickets:
Streaming tickets:
Streaming tickets unavailable at this time
Sun, 06 Mar 2022 (EST)
03:00PM - 05:30PM
Event past
Barbès
376 9th st
Brooklyn, NY 11215
Open Map
Trumpet player and composer Ralph Denzer (Montreal) is joined by accordion player and singer songwriter Susan Hwang as they debut new compositions for trumpet and accordion by Ralph Denzer along with songs by Susan Hwang including ones in response to the poetry of Ukrainian writer, Serhiy Zhadan. They are joined by friends Endless Arrows (Julie Lamendola & Leslie Graves) and singer songwriter/cellist Patricia Santos for your afternoon musical cheese plate, charcuterie board, meze platter, tapas, panchan. When you can't decide, have them all––Side Dish.
$15 suggested
Pay now online or in person that night