DINGONEK STREET BAND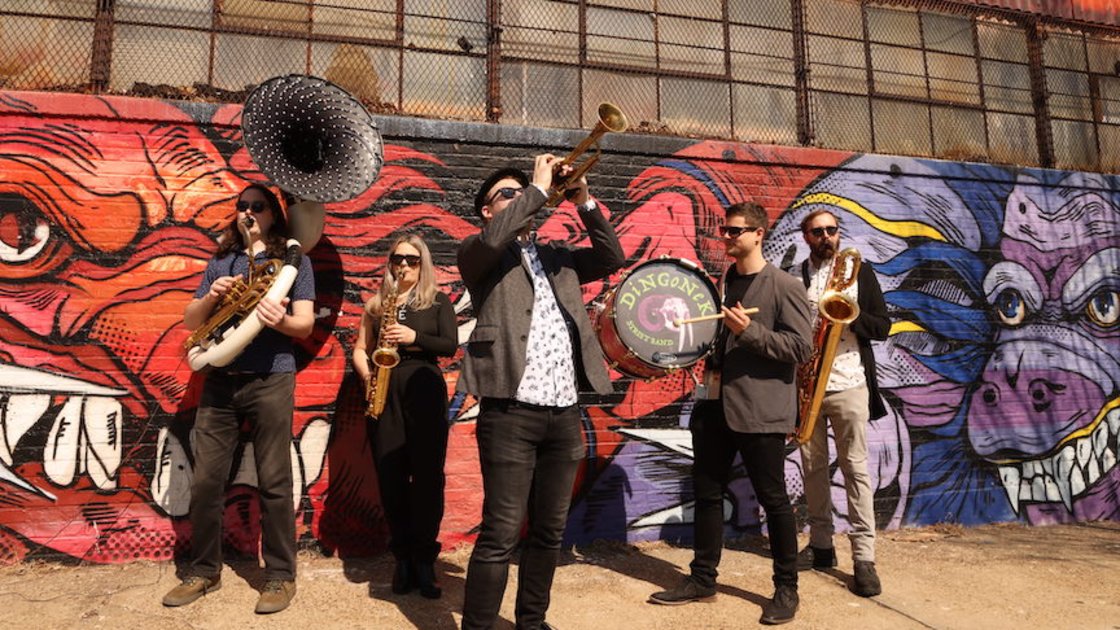 Tue, 09 Aug 2022 EDT
09:00PM - 11:55PM (EDT)
Event past
Barbès
376 9th st
Brooklyn, NY 11215
Open Map
Subbing for Slavic Soul Party, Brooklyn's Dingonek Street Band is dedicated to human culture and sonic adventure. Built on the celebratory energy and raw spontaneity of the second-line brass band tradition, Dingonek has created a funky, high-energy party music all its own by absorbing and reworking elements of Afrobeat, Ethio-jazz, punk rock, post-bop, and Balkan brass music.


$15 suggested donation
This performance is not available for streaming. You'll have to experience the magic in person.