Sound Meditation & Acupuncture Experience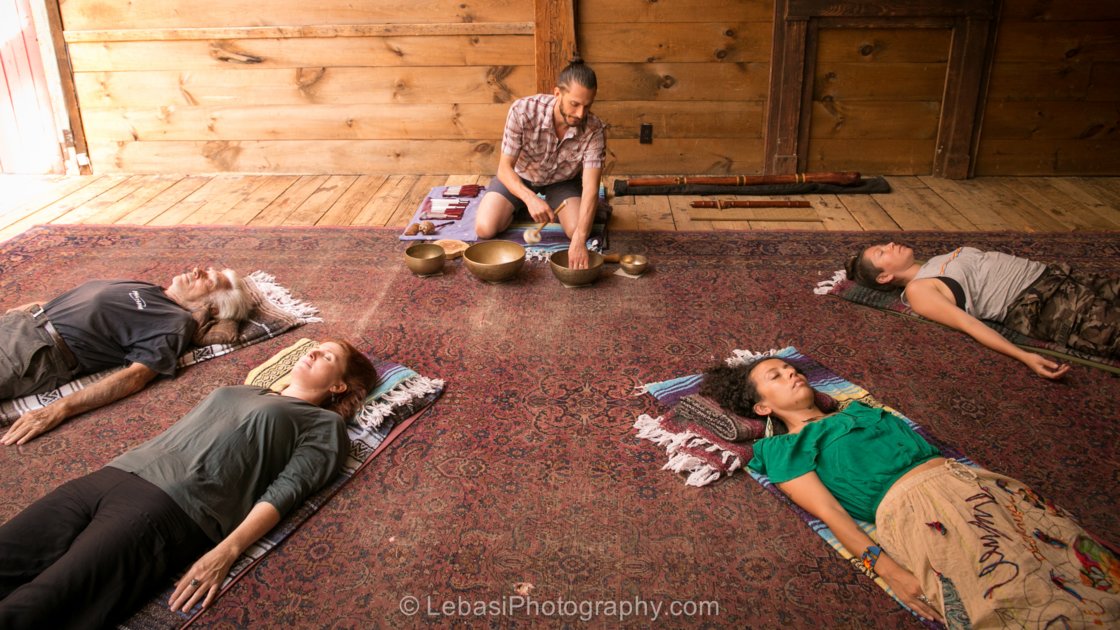 This is an in-person event

Thu, 04 July 2019

07:00PM - 08:30PM (EDT)

Event past Artist Lev Natan Producer Jessica Buzzeo Organizer Casey Rothstein-Fitzpatrick Lev & Sarah Natan combine the healing sounds of the didgeridoo, singing bowls, tuning forks, native flute, with the ancient medicine of acupuncture toe relax your mind and rejuvenate your body & emotions to a state of wakefulness and vitality. "The combination of healing sounds with the acupuncture treatment elevated the experience to a higher level." - Andie San Pietro, Psycho-Spiritual Intuitive Counselor Feng Shui Consultant, and author of two best selling books, Feng Shui: Harmony By Design and Feng Shui & Health: The Anatomy of A Home Race Brook Lodge is a hidden gem in The Berkshires, at the foot of Mt. Race and a short hike from the Appalachian trail. The yoga & event barn at Race Brook is simultaneously rustic and sublime, steeped in hundreds of years of New England history. The Stagecoach Tavern is unpretentious fine dining, exquisite farm-to-table cuisine in a relaxed atmosphere. Much of the food is sourced from Race Farm, right on the property!