STEVE GORN: 50 YEARS OF INDIAN MUSIC (BRM MASTERCLASS)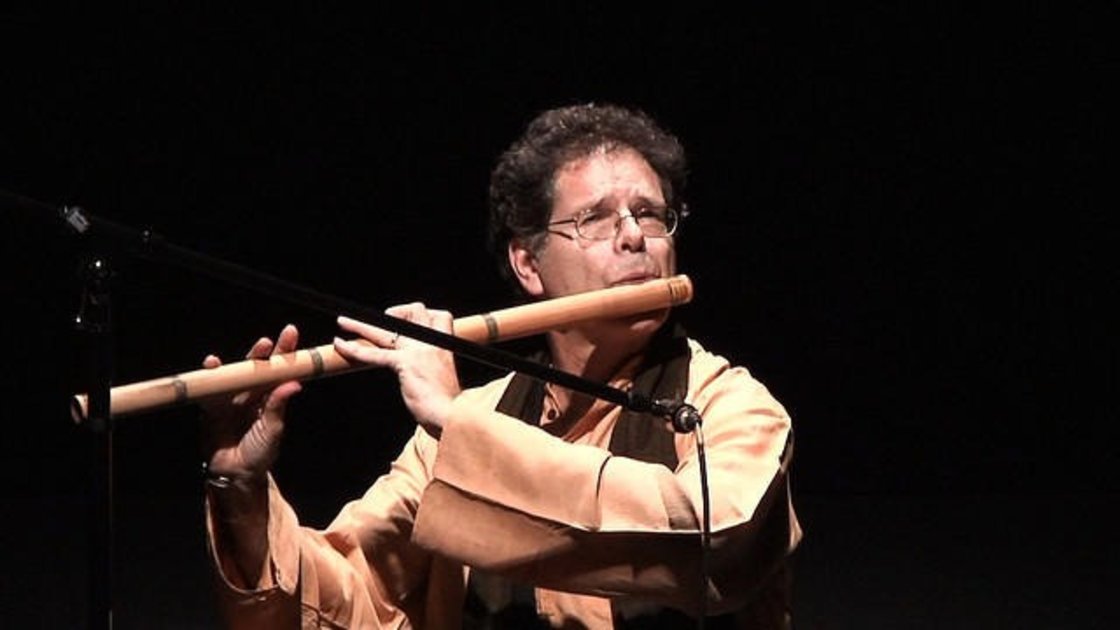 Tue, 12 May 2020 EDT

08:00PM - 09:00PM (EDT)

Event past Instructor Steve Gorn Staff Praveen Ramamurthy Organizer Brooklyn Raga Massive Host David Ellenbogen Artistic Director Neel Murgai Steve Gorn unique blend of Indian music and contemporary world music can be heard on recordings with Paul Simon, Glen Velez, Jack DeJohnette, Paul Winter, Krishna Das, Jai Uttal, Tony Levin, Adam Rudolph, Layne Redmond, Richie Havens, Alessandra Belloni, Badal Roy, Simon Shaheen, Deepak Chopra, Robert Bly, Coleman Barks, and numerous Indian musicians. In discussion with BRM's David Ellenbogen, Steve will reflect on his 50 years studying and performing raga, including his time with his gurus Sri Gour Goswami, of Kolkata, and Pt. Raghunath Seth of Mumbai, who he often accompanied in concert and the late Ustad Z. M. Dagar. Steve Gorn's bansuri is featured on the 2011 Grammy winning recording, "Miho – Journey to the Mountain," with Dhruba Ghosh and the Paul Winter Consort, as well as the Academy Award winning Documentary film, "Born into Brothels." He has performed Indian Classical Music and new American Music on the bansuri bamboo flute in concerts and festivals throughout the world. He has often performed in India, appearing at Bharat Bhavan in Bhopal, Habitat Center and Triveni Hall in New Delhi, The Sangeet Research Academy in Kolkata, NCPA, and The Nehru Center in Mumbai, and numerous other venues. His performance with Pandit Ravi Shankar's disciple, Barun Kumar Pal, at Kolkata's Rama Krishna Mission, was televised throughout India. In 2013, he was awarded the Pandit Jasraj Rotary Club of Hyderabad Award for Cross Cultural Achievement. His numerous recordings include Luminous Ragas, Rasika, (with tabla by Samir Chatterjee,) Illuminations, (with Nepali bansuri wallah, Manose,) the landmark Indian-Jazz fusion recording, Asian Journal, and Pranam, a jugalbandi with Barun Kumar Pal playing hansaveena, and Samir Chatterjee, tabla.