J. WALTER HAWKES QUARTET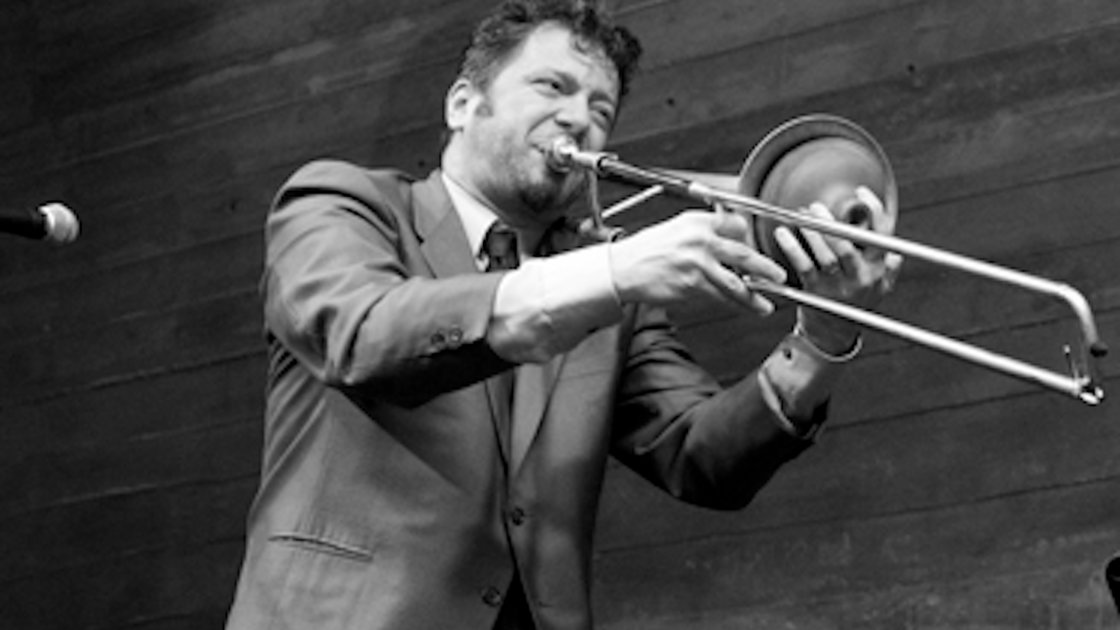 This is an in-person event that is also streaming online
Sat, 14 May 2022
08:00PM - 09:30PM (EDT)
Event past
The trombonist, composer and ukulele player has been a barbès regular for well over a decade, in particular with the Pre-war Ponies, a band he co-leads with Daria Grace. He has also played with Norah Jones, Elvis Costello, Madeleine Peyroux, Slide Hampton and a host of artists you might have never heard of. He also composes music for all kind of TV Shows and films.
Tom Beckham - Vibes
Jim Whitney - Bass
Joel Mateo - Drums
J. Walter Hawkes - Trombone, Vocals, Ukulele
+ special guests
$20 - pay now online or that night in person.
Stream live or later.