Tabla solo by Anubrata Chatterjee and bansuri solo by Paramananda Roy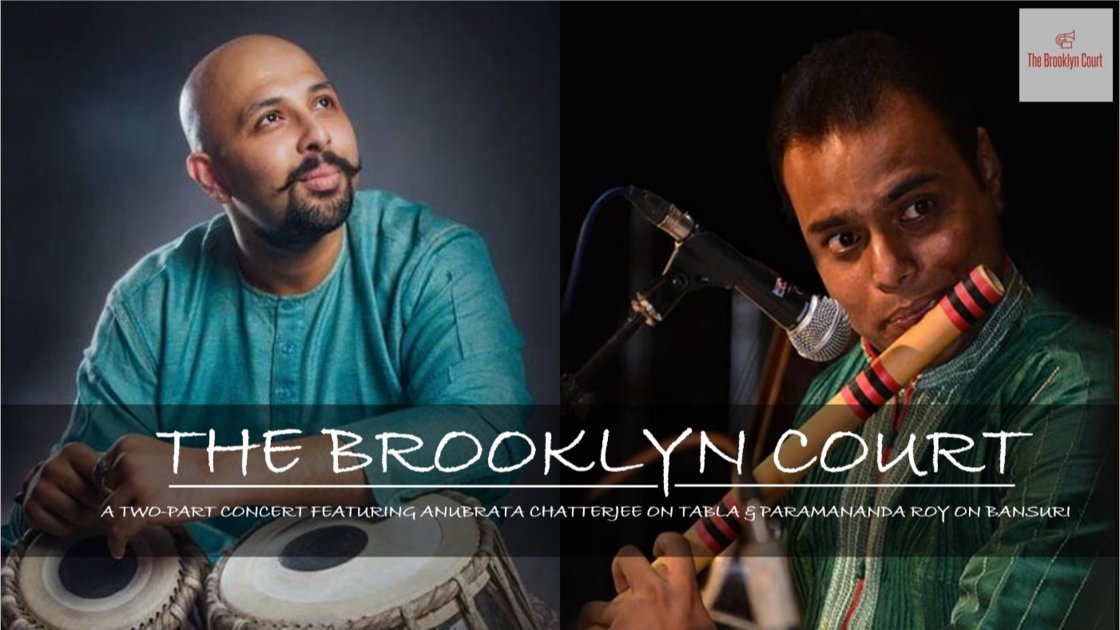 This is an in-person event

Mon, 05 October 2020

08:00PM - 10:00PM (EDT)

Event past Organizer The Brooklyn Court The Brooklyn Court is hosting an extravagant two-part virtual concert On Monday, October 5th, 2020, from 8 PM, (Eastern Time) that features a tabla solo by pre-eminent tabla maestro Anubrata Chatterjee, accompanied by harmonium virtuoso Hironmoy Mitra & a solo performance by master bansuri player Paramananda Roy. Anubrata Chatterjee Son of the world-renowned tabla maestro, Pt. Anindo Chatterjee, Anubrata was nurtured from day one to be a tabla player. He had the rare fortune of being the youngest and last "Ganda-Bandh" disciple of the great Guru Padmabhushan-Deshkottam Jnan Prakash Ghosh in 1992. Later on, Anubrata continued to study under his father. At his very first public performance, he accompanied Pandit Hari Prasad Chaurasia and since then Anubrata has played many tabla solos and duets with his father and regularly accompanies musicians including Ustad Amjad Ali Khan, Ustad Rais Khan, Pt. Shiv Kumar Sharma, Pt. Hari Prasad Chaurasia, Ustad Shahid Parvez, and many more all over the world. Paramananda Roy He had his initial training in flute from his father late Pandit Gopal Roy in the tradition of Panna Babu's Gharana. Later, he started learning from Pandit Partha Chatterjee and Padmabhushan Pandit Ajoy Chakraborty at ITC Sangeet Research Academy, Kolkata, where he is currently a musician scholar. The Brooklyn Court is a concert series which cultivates a deep, intimate, experience for artist and audience. Reminiscent of the cradle of Indian music, the Brooklyn Court is a rare offering designed to ignite your senses and your imagination.