THE PHANTOMS OF NEW YORK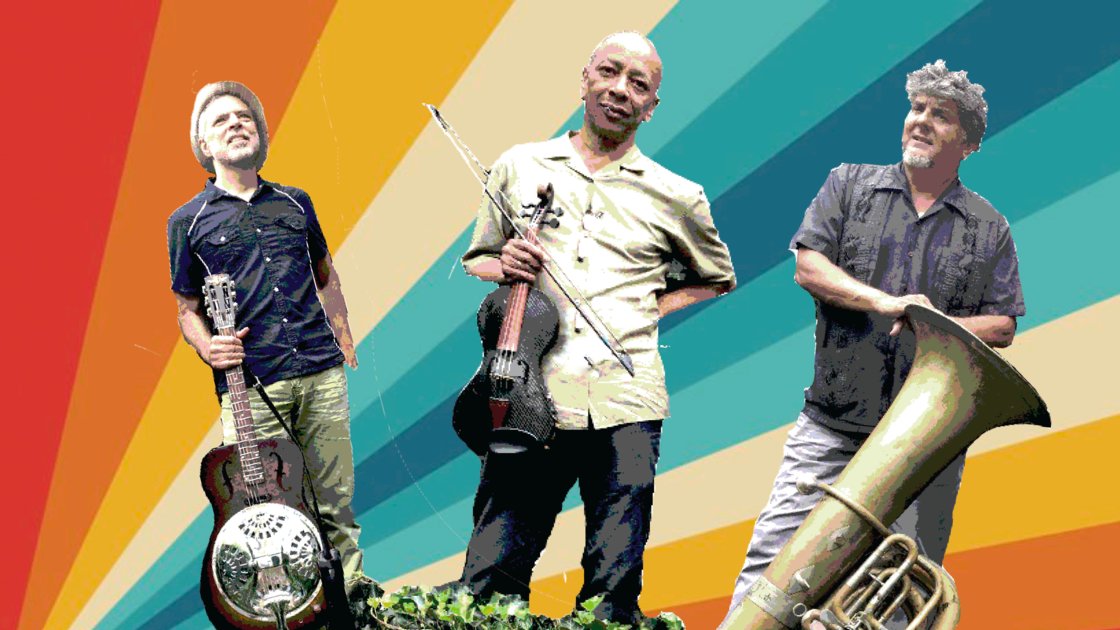 Tickets unavailable at this time
This is an in-person event that is also streaming online
Thu, 13 Jan 2022 EST
10:00PM - 11:55PM (EST)
Event past
Barbès
376 9th st
Brooklyn, NY 11215
Open Map
The Phantoms of New York
Charle Burnham (violin/vocals) Marcus Rojas (Tuba) and Erik Della Penna (guitar/vocals.)
The Phantom's music is an audio map of a NYC that never existed, but they'll still get you where you want to go.
Elegant and reckless, these three veterans of the New York music world play tunes both familiar and obtuse.
Classic American songs get roughed up (with all due respect,) stolen motifs and musical fragments, shuffled around in a game of Three-card Monte.
But whatever their racket, this trio will improvise their way into your heart like an overheard conversation on a park bench.
So, jump the turnstile with them, won't you.

$20 suggested
Donate now online or in person that night