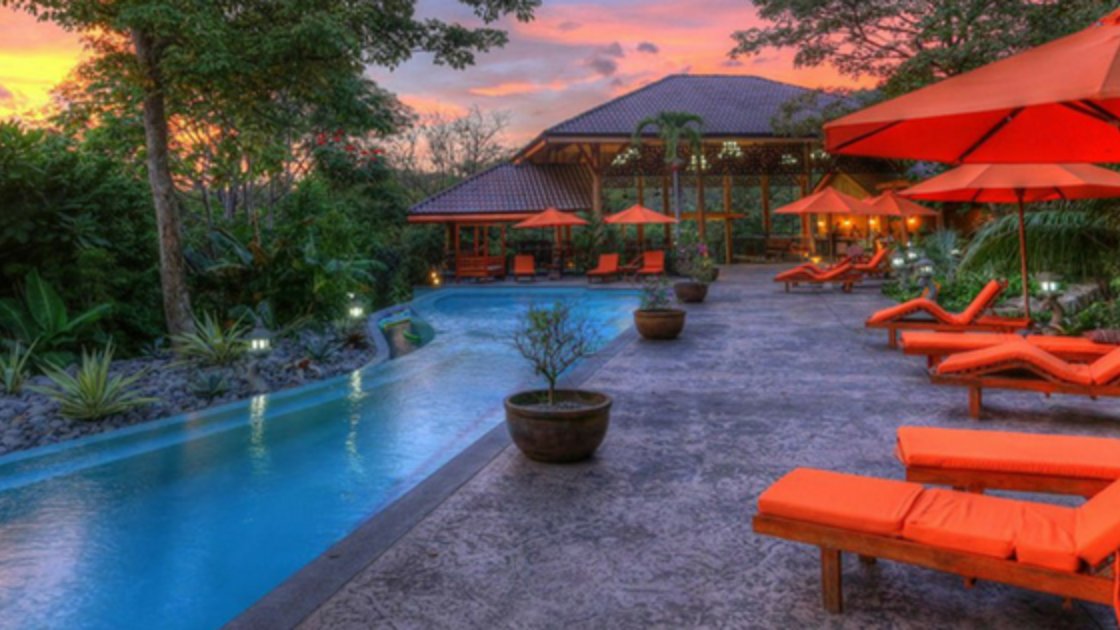 Day and Time
Sat, 18 February 2017 - Sat, 25 February 2017
02:00PM - 11:00AM (EST)
Description
Design A Life You Love with Yoga & Ayurveda!
PRESS THE DOWN ARROW TO SCROLL DOWN FOR IMPORTANT INFO:
Do you have a vision for your life greater than where it is now? Have you heard of Ayurveda, but are a bit fuzzy on how it can really serve you? Then this retreat just might be for you…
This retreat is truly so much more than just a yoga retreat!
When you register, you'll receive an 8-week online course on Ayurveda Basics taught by Mariko so you can start learning and engaging right away!
By the time you arrive in Costa Rica, you'll have a working knowledge of this profound healing system.
After the Live Retreat, you will walk away with deepened Ayurvedic Knowledge:
• A deepened Yoga practice, and valuable insights into how Yoga and Ayurveda work synergistically to create physical, mental and emotional balance.
• A working understanding of the dietary and lifestyle principles of Ayurveda, as well as practical tips and recipes.
• Discover a precise (and fun!) method for deciphering your prakriti, your Ayurvedic Constitutional Type, so you know what the best diet, herbs and lifestyle modifications are right for you.
Plus the truly catalytic power of our Visionary Mastermind Sessions:
• The inspiration to truly to go for your Dreams!
• A step-by-step system for how to transform your Inner Vision into living, breathing reality.
• The Adventure of your lifetime in a gorgeous setting. You can choose from zip lining, horseback riding, surfing, stand-up paddling, kayacking, hiking and more.
• Some serious R& R time: Take a 10 minute walk through the jungle to the pristine beach, relax by the saltwater pool, get a healing treatment at the world-renowned spa.
• Meet the most inspired, visionary, amazing people to walk this journey with!
In The Visionary Yoga Retreat, yoga becomes a tool to deepen our relationship to the Life Force that is constantly flowing within and around us.
For Visionary Yogis seeking to deepen their knowledge and create something magical with their lives.
Mariko brings dance-inspired fluidity to the Vinyasa yoga practice, connecting alignment principles to the greater Life principles of the Visionary Sages.
Beginners will be well taken care of and are very much welcome here!
When like-minded, growth-oriented people come together to share and support each other's dreams, there is a powerful confluence of energy that can accelerate our dreams' manifestation.
Join our tribe of Visionary Yogis for the most transformational week of your life!
WHAT'S INCLUDED:
8 Days 7 nights in luxury accommodations at Bodhi Tree Resorts
Three gourmet organic meals each day
AYURVEDA BASICS: An 8-week Online Course with Mariko ($997 Value)
Twice daily yoga classes (some right on the beach!) – Fluid Vinyasa in the AM, Gentle Restorative in the PM
Ayurveda Sessions covering the Core Principles
(including how to read your pulse Ayurvedically)
Powerful Visionary Yogi's Mastermind Sessions with Mariko
EARLY BIRD OFFER:
When you pay in full by July 1st, you receive $200 off!
For more information please email:
mariko.bhakti@gmail.com
Day and Time
Sat, 18 February 2017 - Sat, 25 February 2017
02:00PM - 11:00AM (EST)
Collaborator

Mariko Hirakawa