The Waco Brothers / The Neon Gamblers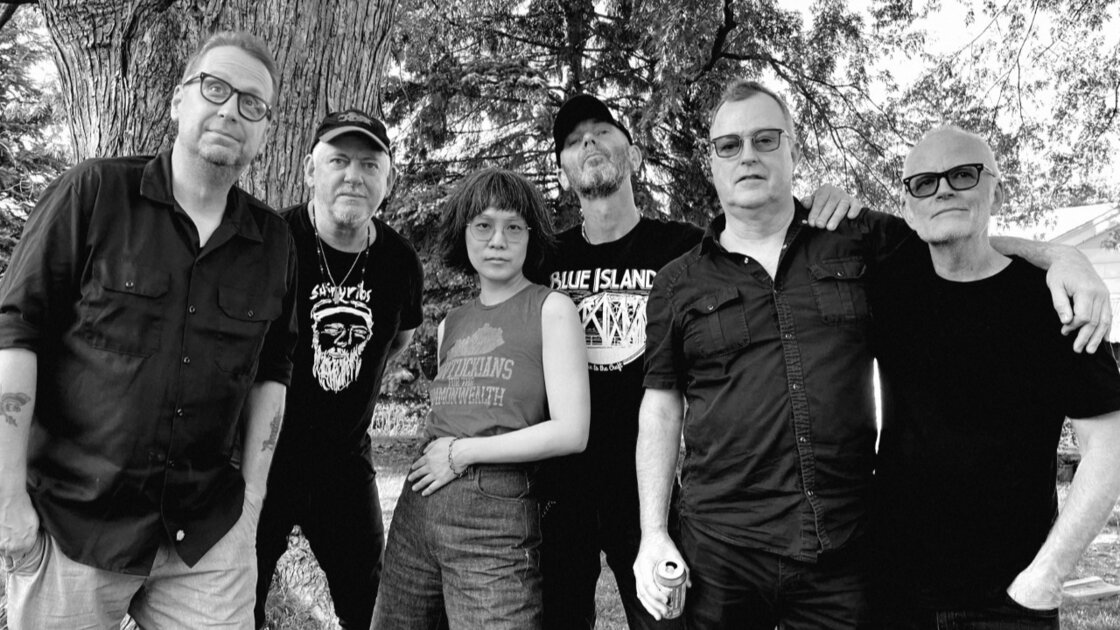 Thu, 15 Jun 2023 (EDT)
07:00PM - 10:00PM
Event past
The Avalon Lounge
29 Church St
Catskill, NY 12414
Open Map
Promoter
Kristine Capua
"It's the mission of the Waco Brothers — a Chicago-based outfit that Langford started in the mid-'90s — to bring blood, sweat, and tears back into country music.… They have a rather romantic view; I doubt that, this side of Merle Haggard, any American country act has written a furious hymn to organized labor like the song "Plenty Tough and Union Made." - KenTucker NPR

"Where does this pack of goofy bastards get off thinking they can one-up our national heritage? But they do, damn it. Jon Langford has always utilized his extracurricular time with the Wacos to exorcise the C&W; demons that have lurked in his work with the Mekons since the 1980s. Where great Mekons albums integrate a vaguely folkish, space cowboy vibe, the Waco Brothers sound like real-deal ten-gallon hatters with a grouchy streak and a subscription to The Nation. Sure, there's a William Blake nod on occasion, but mostly, Langford and co-singer/songwriter Dean Schlabowske invoke the spirit of the common man, crank up the hollow-body guitars and rock their wary ways." - Pitchfork


"The Waco Boys! The Rainbow Men!" - Lee "Scratch' Perry

Shaking off the plague days like a snake sheds its skin the WACO BROTHERS stumble out of the empty, burning desert with a fierce thirst and an epic new album: THE MEN THAT GOD FORGOT. It's the first collection of original WACO tunes since 2016's GOING DOWN IN HISTORY and comes to you viatheir own label Plenty Tuff Records.


The Waco Brothers got together in Chicago in the mid-90s; battle weary punk musicians who wanted nothing more than to play classic country covers for free beer in their adopted home city. Their residencies at bars like the Wrigleyville Tap and Augenblick became legendary for the sheer volume, speed and energy they brought to this task.


After an early & particularly deranged appearance at SXSW Rolling Stone dubbed the Wacos "Clash meets Cash" and they unleashed a fistful of ferocious albums and endlessly entertaining live gigs that defined the Insurgent Country movement.


The WACO BROTHERS lost their powerhouse drummer Joe Camarillo to a stroke in January 2021 and it took some time to regroup. They'd often been joined onstage by violinist Jean Cook and drummer Dan Massey (ex-Robbie Fulks) who had deputized for Joe for years, so now the time seemed right to add them both as permanent members.


The current line-up is: Jean Cook – violin & vocals, Tracey Dear – mandolin & vocals, Alan Jesus George Jones Mr. Spanky Captain Giggles Sproketts Doughty Vega – bass & vocals, Jon Langford – guitar & vocals, Dan Massey – drums, Dean Schlabowske – guitar & vocals


THE MEN THAT GOD FORGOT is the 10thWaco Brothers full length album & was recorded with Mike Hagler at Kingsize Soundlabs in Chicago in 2022. The cinematic brass parts were arranged and performed by longtime collaborator Max Crawford with Dave Smith. Other Waco Cousins appearing are Barkley Mckay on piano and organ, Patty Vega on jingling tambourine and Andre Michot of the Lost Bayou Ramblers on accordion.
-----------------------------
The Neon Gamblers gradually met through the 2010s in different corners of the Hudson valley after leaving behind a life of chaos, unattainable dreams of lofty expectations, half empty ballrooms, and high debt in gambling and car repairs. They have settled for something much more amusing & satisfying, playing music for fun. No longer in debt and free of credit collectors, they get together when they please in whatever four walls allows them to.