Tirthankar Banerjee - sitar
by
Chhandayan Programming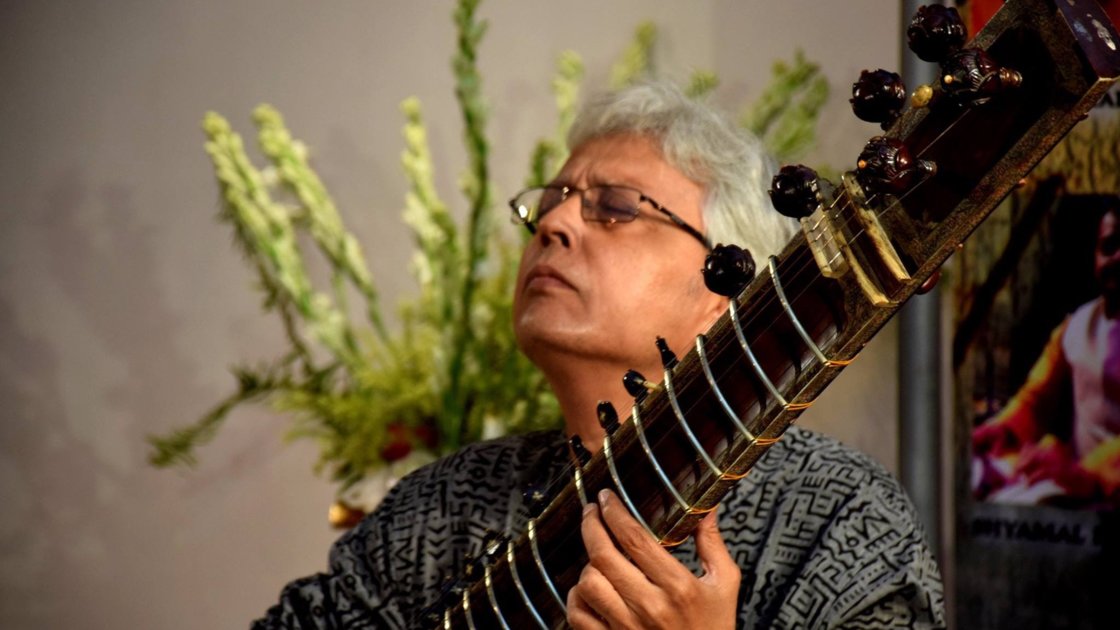 Tickets unavailable at this time
This event is streaming online
Sat, 29 Jan 2022 EST
08:00PM - 09:30PM (EST)
Event past
Organizer
Chhandayan Programming
Tirthankar Banerjee - sitar
Samir Chatterjee - tabla

Tirthankar Banerjee was born in an educated and culturally interested family in Kolkata (Calcutta). From his childhood, he developed an interest in music in general, and in the sitar in particular. Throughout his youth, he showed a capacity for playing a wide variety of instruments, but chose finally to concentrate on the sitar.

Tirthankar's musical education has been sourced in the rich traditions of the Maihar gharana. In 1978, he became a disciple of Pt. Deepak Choudhury, an eminent sitarist and one of the most noted disciples of Pt. Ravi Shankar. At the same time, he received guidance from Pt. Shyamadas Chakraborty, also a disciple of Pt. Ravi Shankar. In 1991, Tirthankar became a disciple of Pt. Ajay Sinha Roy.

The rich tradition of Tirthankar's gharana has created a fertile ground for his own natural instincts, musical talent and technical expertise, and has allowed him to flourish as a musician. He has performed in several concerts all over India – including the India International Centre (New Delhi), the National Centre for Performing Arts (Mumbai), SurSagar Society (Kolkata), Swarganga (Kolkata), Visva Bharati (Shantiniketan), and the 3 rd Choudhury House Music Conference – and has been warmly appreciated by music lovers. Apart from these solo recitals, he was one of the lead instrumentalists in an orchestra conducted by Pt. Shankar Ghosh for Doordarshan (TV) Kolkata. He has also composed and conducted orchestra, composed music for films, TV, theatres, and puppet theatres. In 1997, he was also invited to conduct a Master's class in sitar by the radio channel 'GYAN BANI' of Netaji Subhas Bose Open University, which was broadcast through the All India Radio.

Some career highlights –
● Tirthankar completed his diploma of Sangeet Visharad (1989-90) in 1 st division with Distinction in practical from Pracheen Kala Kendra, Chandigarh.
● Tirthankar has toured in the UK, the UAE, and in Australia, and has performed in several concerts, including the Fairbridge International Music Festival in Perth.
● Tirthankar performs regularly for All India Radio and Doordarshan.
● Tirthankar conducts workshops on a regular basis.
● Tirthankar also works as a regular music critic for the Bengali daily newspaper 'Bartaman'.