Tracey Yarad TRIO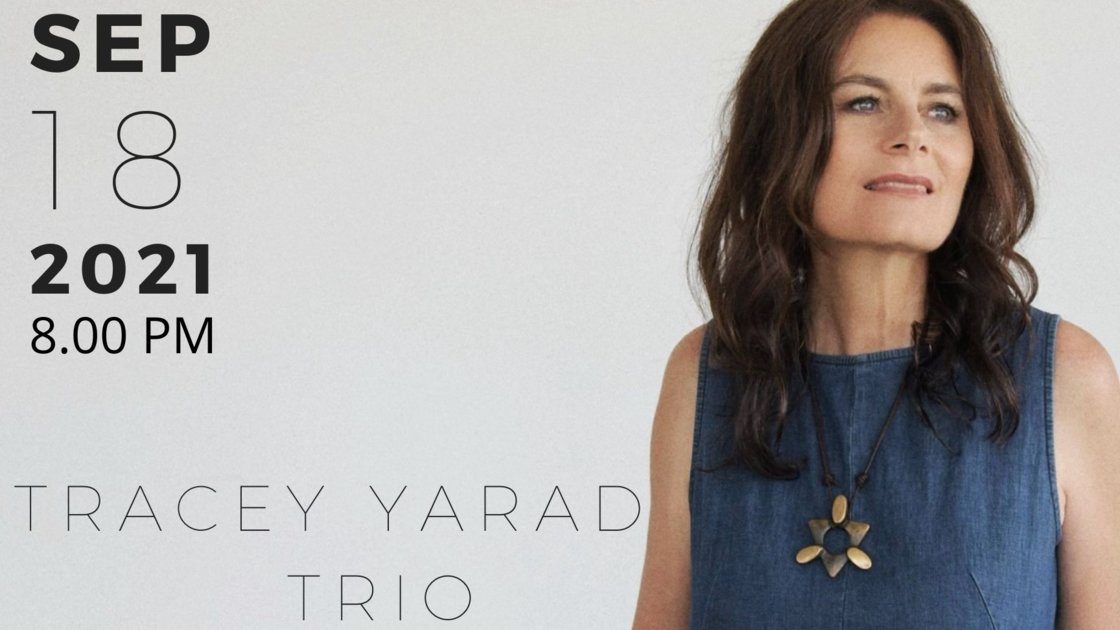 This is an in-person event
Sat, 18 September 2021
08:00PM - 09:00PM (EDT)
Event past
Soapbox Gallery
636 Dean St
Brooklyn, NY 11238
Open Map
Tracey Yarad-voice and keys


Acclaimed Australian pianist, singer/songwriter Tracey Yarad has had a multifaceted career, touring Australia in her early years with original bands and a top 40 single in the '90s. Following a seven-year music residency in Japan, she returned to Oz to focus on music education, running her music school for 18 years.


Earning a reputation as a renaissance woman after relocating to NYC in 2017, she reinvented herself as a jazz photographer with her works published in DownBeat, Guitar Player, and Drum Scene magazines.


NYC serves as the inspiring backdrop for Tracey to fuel her creative musical spirit. In 2021 she recorded 'All These Pretty Things,' due for release in 2022. The album is a unique illustrated storybook with music chronicling her journey or, as she says, her 'ejection' from a longstanding marriage into a new life in the Big Apple. During lock-down at the Bunker Studios, she recorded with Jon Cowherd, Tony Scherr, Josh Dion, Zach Brock, and Luca Benedetti.


In the time since moving to NYC, Tracey has produced two original music projects and concept shows with Jim Ridl and her all-female group with Claudia Acuña, Jennifer Vincent, Elsa Nilsson, and Rosa Avila.


She lives in Brooklyn with her border collie, Billie Rae.


Jim Ridl - piano


Jim Ridl is in high demand as a New York City jazz pianist, composer, teacher and band leader. His ongoing residency at the internationally known jazz club The 55 Bar is in its fifth year, where he and his quartet perform his original compositions monthly. Jim performs worldwide with a variety of jazz artists, including The Joe Locke Quartet, The Dave Liebman Big Band, The Paul Jost Quartet and the Mingus Big Band. He has toured with the US State Department American Music Abroad program ('12 and '15), performing in Russia, South Korea, China, the Philippines, Moldova, Azerbaijan, Slovenia and Malta. As a composer and leader, Jim has released 7 recordings, the latest titled Door in a Field,Volume 2. Jim was a Princeton University Visiting Artist for three separate semesters ('12, '14, '16), coaching jazz ensembles in repertoire and performance. Jim continues as adjunct educator in Jazz Piano Studies at The City College of New York and the New York Jazz Workshop in Manhattan. From 1994 – 2004, Jim performed with jazz guitar legend Pat Martino, receiving critically acclaimed reviews of performances around the world, and producing four outstanding recordings: Interchange, Night Wings, The Maker and Nexus. Jim was raised on a farm and ranch in North Dakota, and discovered his love for piano and jazz at an early age. He attended the University of Colorado at Denver, where he earned his Bachelor Degree in Scoring and Arranging, and was awarded its Student Achievement Award for composing "Ocean Sojourn," an orchestral tone poem, performed with the Denver Symphony Orchestra, James Setapen conducting.


Dean Johnson - bass


Dean Johnson, originally from Seattle WA, has been an active bassist in New York City for since 1980. An eclectic array of artists Dean has been and continues to be involved with include Randy Brecker, Joe Lovano, Dave Liebman, Art Lande, Bill Mays, Jane Ira Bloom, Ray Anderson, Mark Sherman, Dave Douglas, Lee Konitz, Nguyen Le, Steve Kuhn, Bill Charlap, Ted Rosenthal, Mark Soskin, Tony Moreno, Wynton Marsalis, Hayes Greenfield, The New York Voices, Ann Hampton Calloway, Roseanna Vitro, Kendra Shank, Paul Jost and many others. Dean has also appeared on over 75 recordings with a variety of artists.


Tracey Yarad-voice and keys


Jim Ridl - piano


Dean Johnson - bass