UNCIVILIZED plays EL CHICO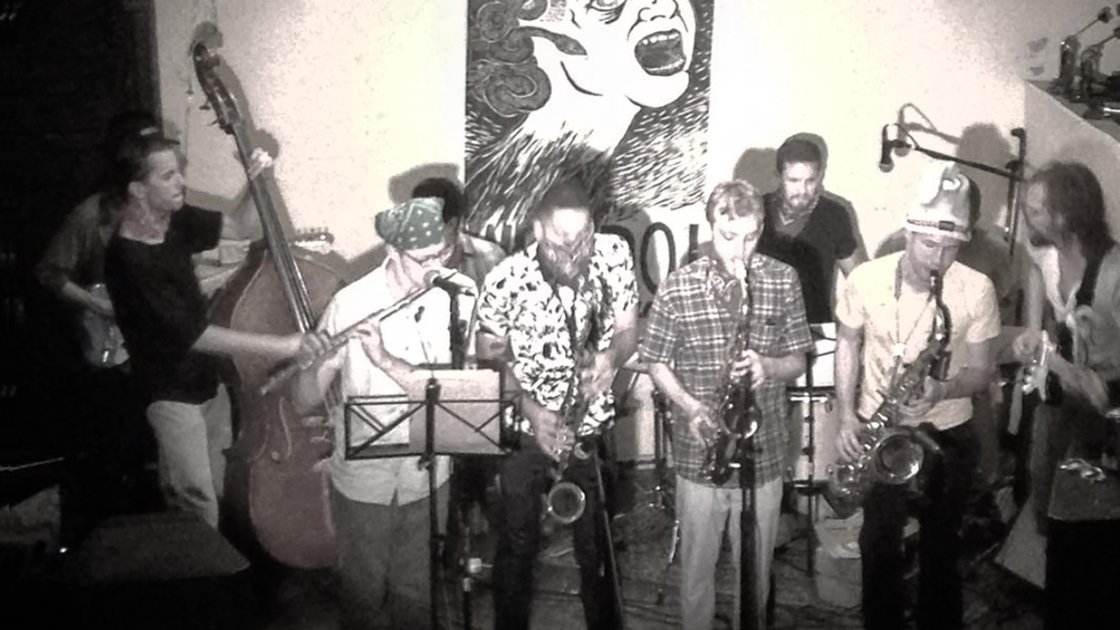 Tickets unavailable at this time
This event is streaming online
Tue, 27 Jul 2021
07:00PM - 08:30PM (EDT)
Event past
Barbès
376 9th st
Brooklyn, NY 11215
Open Map
The Experimental Americana collective
Uncivilized
interprets of the music of latin crossover-jazz maestro Chico Hamilton, whose flair for both the accessible and the unexpected seems a natural pairing for guitarist Tom Csatari's untameable chamber ensemble which operates "its own fuzzy, folky, big-hearted thing" (The New York Times).
A recurrent fixture at Barbès from 2013–onwards, Uncivilized has produced themed concerts in the back room and across the city with interpretations of Lynch's Twin Peaks score; John Fahey's solo guitar music; Frank Zappa's hellscapes; and Elliott Smith's starlit pop. For this iteration, the troupe reincarnates in a smaller unit with tubist Ben Stapp joining the fray. The performance is made possible in part by UK's
Blue In Green Radio,
who will be re-broadcasting the Livestream in July.
Rachel Housle—drums & percussion; Ben Stapp—tuba; Nick Jozwiak—cello; Kevin Sun—tenor sax & flute and "Uncivilized Tom" Csatari—guitar & effects
$20 suggested