VIRTUAL CONCERT - Kemp Harris and Shanna In A Dress
by
Hurdy Gurdy Folk Music Club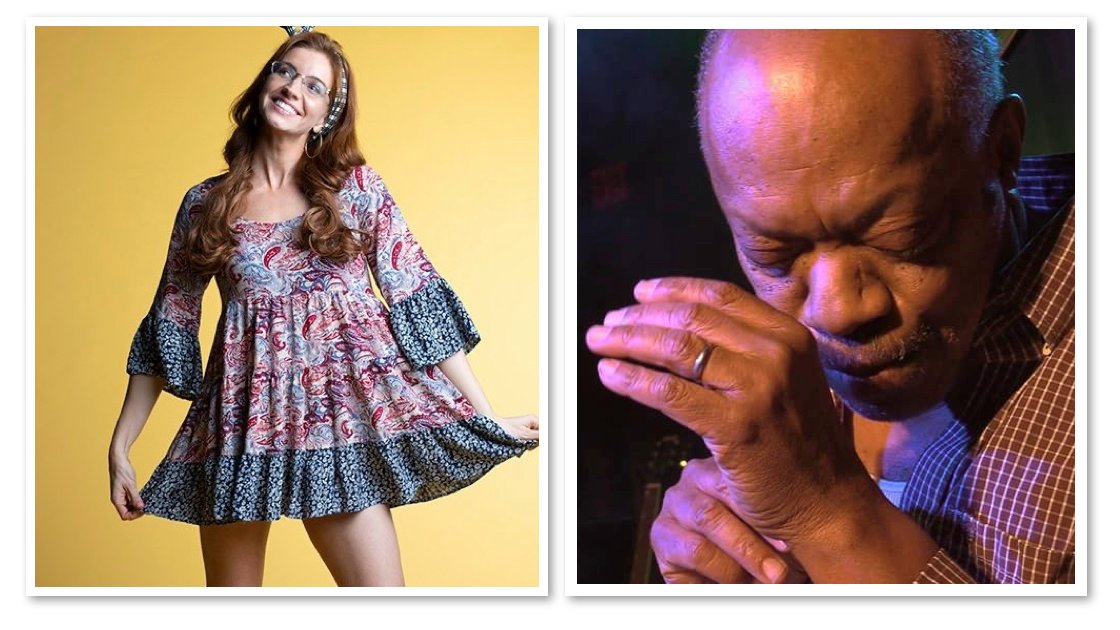 This event is streaming online
Sat, 13 November 2021
08:00PM - 09:30PM (EST)
Event past
Hurdy Gurdy Folk Music Club
10-10 20th St
Fair Lawn, NJ 07410
Open Map
Organizer
Hurdy Gurdy Folk Music Club
VIRTUAL CONCERT ONLY - Due to the ongoing pandemic, we will not be hosting a concert with an audience at our theater in Fair Lawn, but we will be presenting a special online concert - for FREE! (Tip jars are available). A CO-BILL FEATURING KEMP HARRIS AND SHANNA IN A DRESS! (Kemp and Shanna will be rescheduled for an in-person concert at the Hurdy Gurdy in 2022)

CLICK ON THE BROADCAST LINK TO VIEW OR GO TO
https://youtu.be/T4sUM_4_E8M

"Kemp Harris is a thief, a tease and a heartbreaker. He knows too much. And it's all right there when he sings. Beautifully there. He'll take your breath away."
- Tom Ashbrook, Host of NPR's On Point

Kemp Harris is a composer, musician, children's author, actor, and teacher. Born in North Carolina, Kemp taught himself piano and was writing songs at age 14. As a musician and composer, Kemp has shared the stage with Taj Mahal, Gil Scott-Heron, and blues artist, Koko Taylor. He wrote and performed "If Loneliness Was Black" for the Alvin Ailey American Dance Theater and Complexions Dance Company. Kemp has also composed for WGBH Public Television/Boston.

Kemp's album, "Sometimes In Bad Weather", is a thoughtful tapestry, exploring the intersection of American Roots music, Jazz, and African Folk influences. Kemp's second release, "Edenton" is a blues inspired journey, featuring the Grammy-nominated Holmes Bros providing additional vocals. Kemp composed the credit soundtrack for "An Unreasonable Man", a documentary about the life and career of Ralph Nader. It is now the theme song for Mr. Nader's weekly radio talk show.

Kemp taught kindergarten and 1st grade in the Newton Public Schools system for 38 years. He wrote the
children's book/song "Snow". He has since retired yet continues his storytelling in elementary schools. Kemp looks forward to exploring all aspects of his artistic interests.


* * *

"Shanna's the hardest working woman in the Folk business and worthy of her rising success. She's very musical, great voice, great sense of humor, and fearless." - Eric Schwartz, comedy musician

Shanna in a Dress is your quirky best friend who refuses to wear pants. She says what everyone is thinking but no one else will say and you'll get an uncensored journey of clever humor and heartbreak with a hefty side of entertainment at her shows. This witty wordsmith is known for making audiences laugh and cry, sometimes in the same song. Think Jason Mraz mixed with Ingrid Michaelson with a twist of Phoebe Buffay from Friends all wrapped up in a sweet voice accented by guitar, piano, and ukulele.



Shanna started her career at the University of Virginia, biked across the country and fell in love with Colorado, and now keeps her fun music flowing out of Boulder unless she's touring the US or Europe. You can't get the same Shanna in a Dress show twice with her spontaneous banter and playful stage presence. She manages to teeter the line masterfully of taking on complex subject matters with smart, yet accessible lyrics. Her songs are laden with clever wordplay and delight audiences of all ages.



In 2020 alone, Shanna was a winner in the Kerrville New Folk competition, winner of the Great River Folk Fest Song Competition, a semi-finalist in Songwriter Serenade, and a Grassy Hill Emerging Artist at the Falcon Ridge Folk Festival. Her debut record's wildly successful crowdfunding campaign reached 50% of its goal the day it was launched before ending up at 200% of the original goal. The album titled "Robot" is scheduled for release in Nov 2021. Shanna is currently bicycling across the US and music touring in support of Pangaea World Foundation and her debut record.