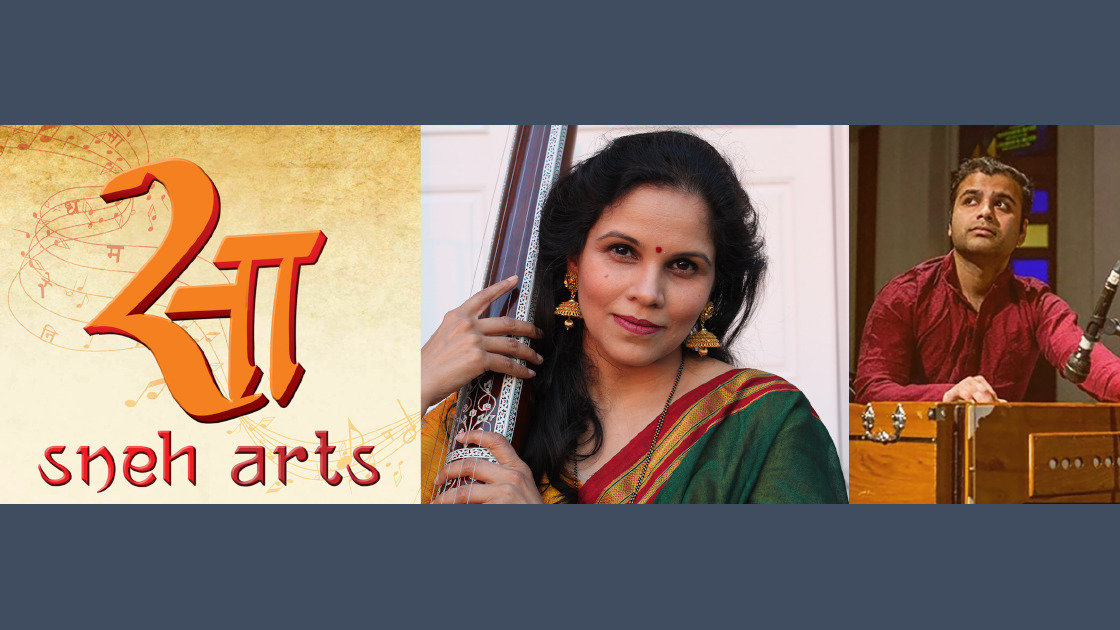 Day and Time
Sat, 07 March 2020
07:00PM - 09:30PM (EST)
Description
Chhandayan & Sneh Arts Co-present an evening of Indian Classical Music
Featuring:
A Harmonium Solo by Rohan Prabhudesai
& Vocal Recital by Srimati Pradnya Jadhav
Accompanied by Neil Khare on Tabla
Saturday, March 7th; 7pm
at Chhandayan Center for Indian Music,
4 West 43rd Street, #618, New York, NY 10036
About the musicians:
Pradnya Jadhav started learning at an early age from Smt. Anuradha Garud of Gwaliar gharana. She is privileged to continue her studies under the guidance of Smt. Arati Ankalikar Tikekar who is recognized as one of the top vocalists in India. Software analyst by profession, Pradnya is following her passion. She has performed in various classical/light classical concerts around tri-state area. She runs a Hindustani classical vocal music school in Edison NJ.
Rohan Prabhudesai has been studying Hindustani and western classical music for the past 21 years and more recently, jazz. In India, he started studying at the Goa Kala Academy and later with Dr. Kedar Naphade, a senior disciple of Pt. Tulsidas Borkar. He studied classical piano with Edwin Lopez, music director of the Crescent Avenue Presbyterian church music program and continued to study classical contemporary composition at NYU Steinhardt and Charles University in Prague, Czech Republic. He currently is picking up jazz chops from Fred Fischer.
Neil Khare learns tabla from his father and Shri Amod Dandawate. He has received many awards in the Instrumental tabla solo category and has accompanied several artists in the Tri-State area. Besides his musical passion, he is a president of a charity organization in his school and has organized several events to raise funds for the organizations such as : Thirst Project. He also enjoys playing and coaching basketball. He is 17 years old and is currently a senior in high school who will be going to college next year. He looks forward to continuing his passion for tabla and requests for all of your blessings for his future success.
Day and Time
Sat, 07 March 2020
07:00PM - 09:30PM (EST)
Organizer
Chhandayan

Sneh Arts
Promoter

Dibyarka Chatterjee
Artist

Rohan Desai
Pradnya Jadhav