World Music Sunday - 12/12 Featuring Jay Gandhi, Abhik Mukherjee and Julia Patinella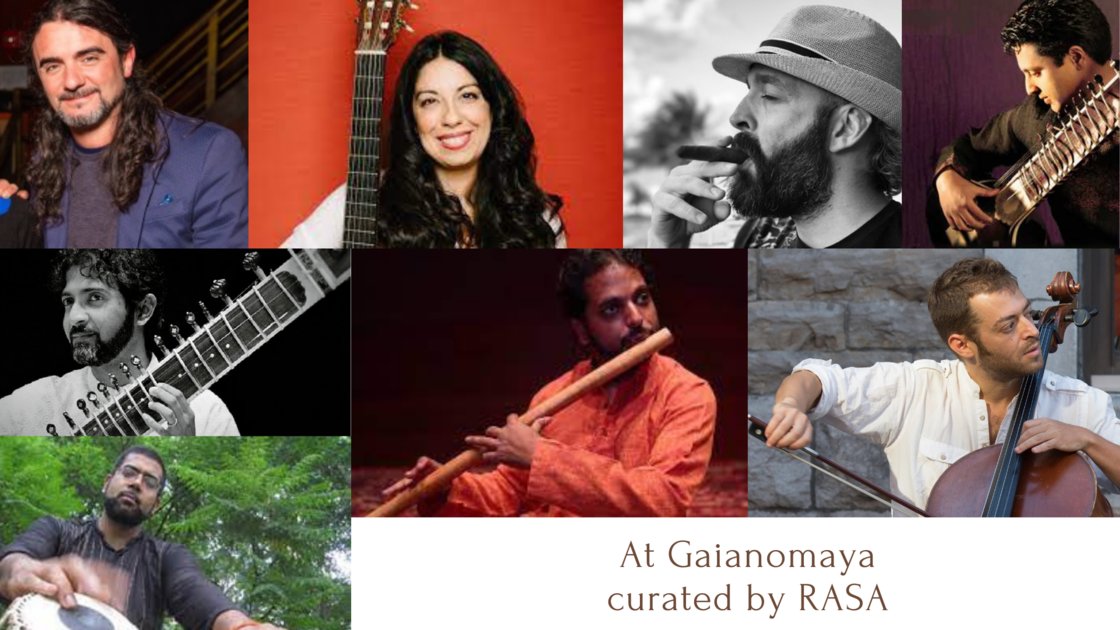 Sun, 12 Dec 2021 EST
05:00PM - 09:00PM (EST)
Event past
Gaia Nomaya
510 Flatbush Ave
Brooklyn, NY 11225
Open Map
Sonic Sanctuary Sundays is a wellness experience featuring music and healing techniques from cultures around the world. Relax, ground yourself, and connect with nature through a cacao ceremony, beautiful music meditation, and more!

This Sunday featuring Classical Indian music by maestros Jay Gandhi on bansuri flute, Abhik Mukherjee on sitar accompanied by the talented Sameer Gupta on tabla.

Followed by Julia Patinella's mesmerising voice as she brings her dedication in the Flamenco tradition accompanied by the amazing Juan Pedro Jimenez on guitar and Luis Ossa on percussion.

The $30 tix include the two concerts.

50$ includes a cacao ceremony and the concerts.

90$ includes Salt cave performances by the very highly accomplished Indro Roy Chowdhury on sitar Followed by Jake Charkey who managed to use the western cello in Indian Classical music. A cacao sonic meditation and the two world music performances.