Yemen Blues at Wilson Live - special live stream performance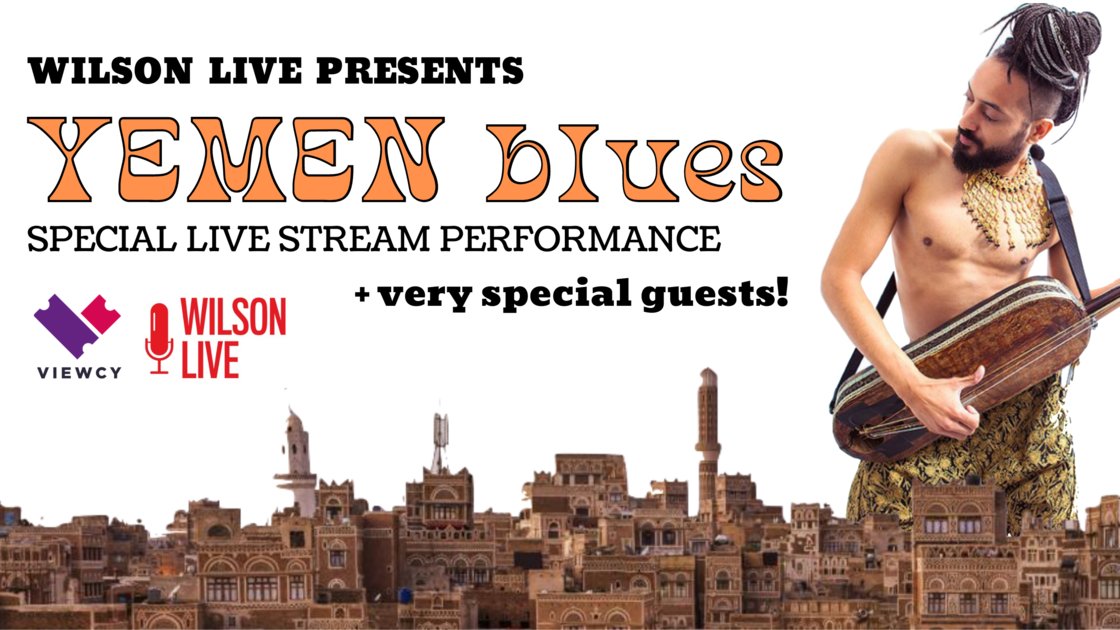 This is an in-person event
Sat, 17 April 2021
03:00PM - 04:30PM (EDT)
Event past
Organizer
Wilson Live
We know you missed it, and we too, in the midst of these hard times, we need to bring some joy into our hearts, and what better way is there to do it than by celebrating with wonderful music, we at Wilson Live are delighted to bring you this special production featuring our dear friend, the masterful Ravid Kahalani and his world famous band "Yemen Blues" along side musical director award winning composer & bassist Omer Avital.

LIVE ONLY ON VIEWCY.COM

APRIL 17TH - 3:00PM EST

About Wilson Live:

It's been called "The new home for the best Israeli jazz in NYC" Since opening in 2018, Wilson live has been a home to great music, community and friends.

Wilson Live hosted some of the greatest jazz musicians in the world, to name a few: Aaron Goldberg, Ali Jackson, Omer Avital, Johnny O'Neal, Gilad Hekselman, Shai Maestro, Anat Cohen, Charles Owens, Joel Frahm, Harish Raghavan, Ferenc Nemeth, Benito Gonzales , Anthony Pinciotti, Larry Goldings, Ravid Kahalani, Innov Gnawa, Daniel Friedman, Yotam Silberstein, Chris Botti and many many more.


Whether it was a recording, video shoot, podcast, a rehearsal or just at our casual session, Wilson Live was the core of the reactor where prolific musicians from different cultures and backgrounds meet each other and create unforgettable creations.

About Yemen Blues:

Yemen Blues is an astonishing musical concept that resides at the crossroads of traditional Yemenite melodies and the world of funk, blues, and jazz. It coexists in both the past and present, at once both timeless and modern.


The group was founded by singer Ravid Kahalani, who grew up in a traditional Yemenite family, learned the language and the traditional chants of his people, and then extended his influences to West African soul, from the Sahara desert thru classical opera to Afro-American blues. Ravid joined forces with bass player and composer Omer Avital, and together they gathered the band, a supergroup of diverse top musicians from New York, Israel and Uruguay on oud, world percussion, brass, and strings.

Live, the ensemble's myriad influences carry over on stage, where they navigate the territory from the boisterous to the romantic, from joyous celebration to anguished balladry. Horns fire off emphatically, percussion adds deep rhythmic textures, vocals soar and quaver, and the enchanting oud strums out subtle melodies. Yemen Blues has toured extensively over the past several years, performing for enraptured audiences across the globe. Get ready for one of the most gripping and fun live bands in contemporary global music today.