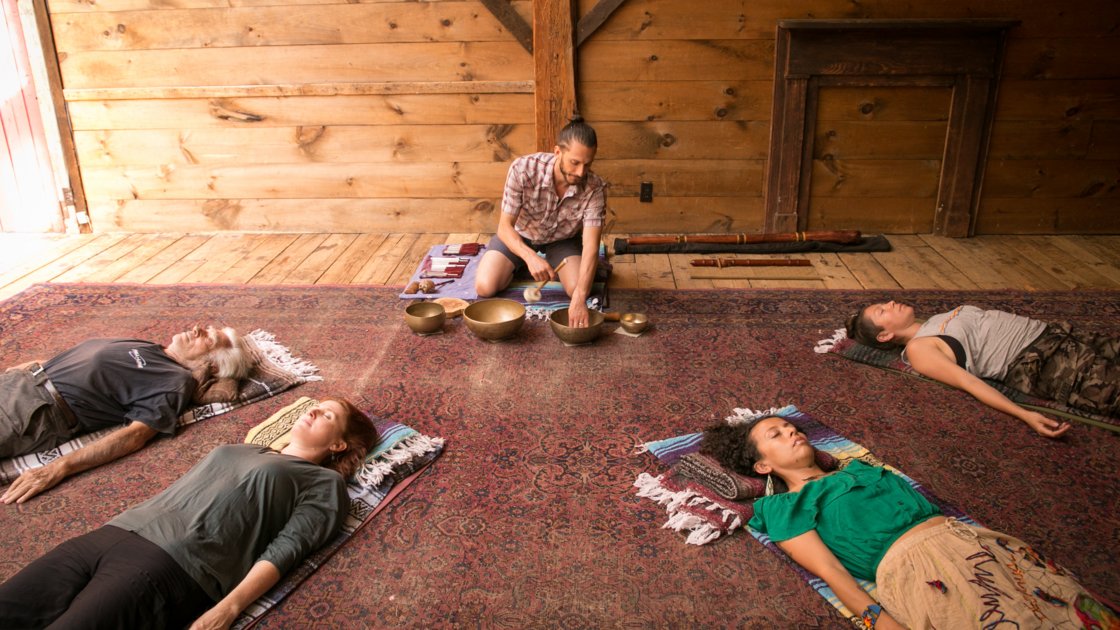 Day and Time
Thu, 03 October 2019
07:00PM - 08:30PM (EDT)
Location
Race Brook Lodge
864 S. Undermountain Rd.
Sheffield , MA 01240
Open Map
Description
Lev & Sarah Natan combine the healing sounds of the didgeridoo, singing bowls, tuning forks, native flute, with the ancient medicine of acupuncture to relax your mind and rejuvenate your body & emotions to a state of wakefulness and vitality.
Day and Time
Thu, 03 October 2019
07:00PM - 08:30PM (EDT)
Location
Race Brook Lodge
864 S. Undermountain Rd.
Sheffield , MA 01240
Open Map
Artist

Lev Natan
Organizer
Jessica Buzzeo
Producer
Casey Rothstein-Fitzpatrick