VICKIKRISTINABARCELONA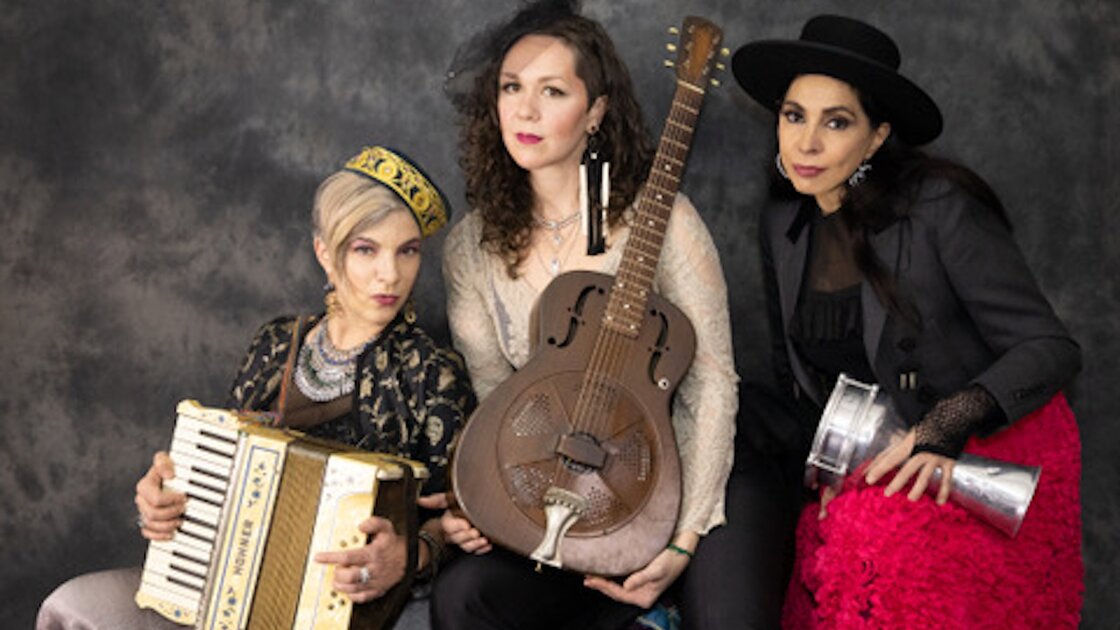 Fri, 03 Mar 2023 (EST)
08:00PM - 09:30PM
Event past
Barbès
376 9th st
Brooklyn, NY 11215
Open Map
VKB Band, aka VickiKristinaBarcelona, is Rachelle Garniez, Amanda Homi, and Mamie Minch, a superpower trio dedicated to redecorating the songs of Tom Waits via gorgeous harmony singing and a treasure trove of instruments including various squeezeboxes, an exotic array of percussion, and a couple of gorgeous guitars.

"VKB reworks the songs of Tom Waits with exceptional style…very impressive."-Americana Highways
"With their fine-tuned harmonies and sense of humor it's hard not to compare these three with The Roches, especially on albums like Nurds." -Pure Pop 4 Now People

"My advice is to delay your heartbreak and see them now." - Penny Arcade
8pm
$20
buy tickets online now or in person that day.
Be aware that a ticket does not guarantee a seat, just admission - we have very few seats.