An evening of classical music in two acts with Indro Roy Chowdhury and Camila Celin
Event Past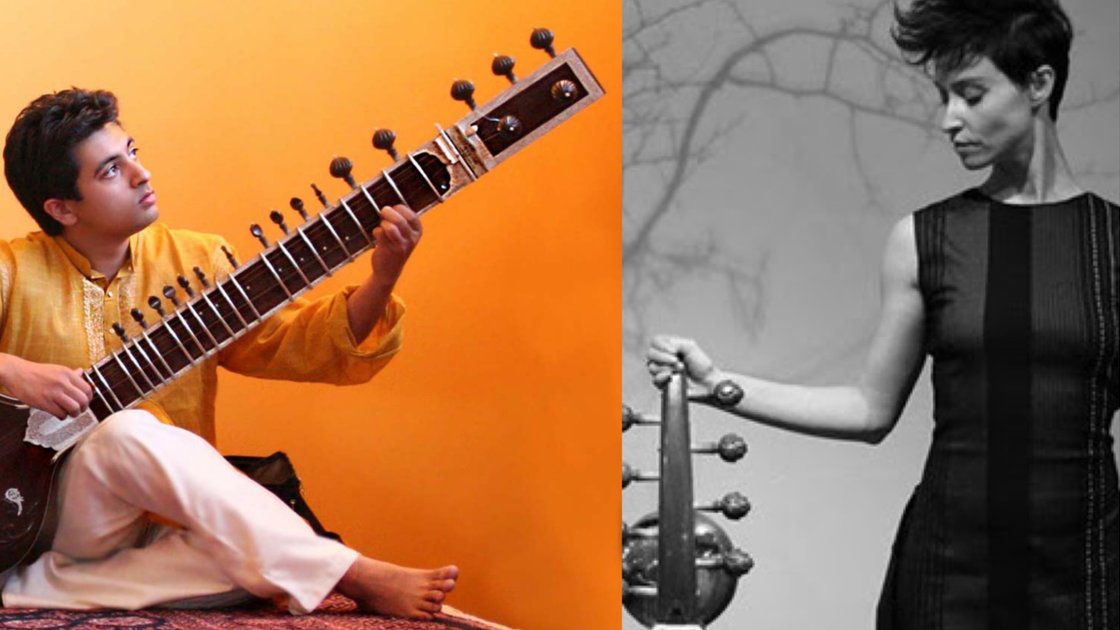 Day and Time
Fri, 24 April 2020
08:00PM - 09:30PM (EDT)
Description
The Brooklyn Court presents an evening of classical Indian music by two phenomenal NYC based musicians, sitarist Indrajit Roy Chowdhury and sarod player Camila Celin. Streaming live in two parts, join us online from 8pm onward. Everyone is welcome to join this event. Free and open to all, all donations collected are distributed to the artists. About the artists: Indrajit Roy-Chowdhury is an exponent of the Rampur Senia gharana in the venerated lineage of, Pandit Birendra Kishore Roy Chowdhury and Pandit Subroto Roy Chowdhury. Indrajit's primary talim has been in the veen-kar style of sitar. Drawing on the techniques and idioms of the veena, this style is heard less often these days. Currently residing in New York, USA, Indrajit maintains an active performance schedule with regular concert tours of India, Europe and North America. He has performed at numerous prestigious venues, such as the Kennedy Center of Washington, the Lincoln Center and the Hammerstein Theater of New York, Toronto National Convention Center, Berlin Indian Embassy, Concordia Arts Poznan, Poland and Ramakrishna Mission Cultural Centre, Golpark, Kolkata. Indrajit Roy-Chowdhury has been on the visiting faculty of the renowned Department of Indian Classical Music of University of Pennsylvania. As a collaborative artist, Indrajit has performed with distinguished artists from other genres, such as jazz great Wynton Marsalis. The collaboration with Jazz at Lincoln Center Orchestra was documented and shown in the film Song of Lahore. Camila Celin began playing guitar at age nine. For several years, she has been doing intensive studies in the Indian sarod, in Kolkata with sarod player Sougata Roy Choudhury and in New York with sitar maestro Pandit Krishna Bhatt. In 2009 she was nominated for a Grammy for best world music album in collaboration with slide guitar maestro Debashish Bhattacharya. She has been an active performer in her native Colombia, the U.S. and India. Camila has composed music for several films, for theater as well as for commercials and lives between New York City and Kolkata, India.
Day and Time
Fri, 24 April 2020
08:00PM - 09:30PM (EDT)
Sponsors


Prosperity Coaching is an 8 week course that guides and teaches you how to allow more prosperity and abundance into your life.
Prosperity Coaching is adding $2 to every donation, up to $200.
Viewcy is a performance platform for artists. Our mission, is to help them thrive in this new world and new economy.
Viewcy is adding $2 to every donation, up to $200
Organizer

The Brooklyn Court
Artist
Indro Roy-Chowdhury

Camila Celin