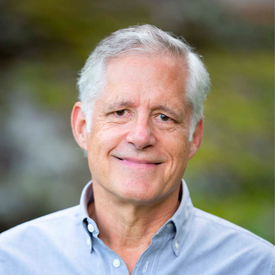 Prosperity Coaching by Hugo Hanson CPA
@prosperitycoaching
Prosperity Coaching is an 8 week course that guides and teaches you how to allow more Prosperity and Abundance into your life
Prosperity Coaching shows you how to replace worn out negative belief patterns about money with new positive good feeling thoughts focused toward greater financial success, happiness and well being. It's simple, practical, enjoyable and it Works!, Over the 8 weeks you will:
- Learn the laws of prosperity and abundance
- Forget old worn out beliefs and thought patterns
- Establish new positive feel good financial thoughts and beliefs that match your desire for greater wealth and happiness
- Begin telling an improved life story about yourself
- Understand your inner guidance system and how it works
- Learn how to harness the power of your focus, combining it with expectation to create the abundant life you deserve
- Most of all you'll feel Prosperous Abundant and Happy!!

Here's how it works:
-Daily activity - There's an inspiring and fun daily participation activity that requires your commitment (10 minutes or less).
- 20 - 30 minute weekly personal coaching call from your coach, Hugo Hanson
- Weekly evening Zoom meeting with all the players to check in and support each other
- Practical financial tips and processes your can use immediately after they are presented
- Weekly course assignments (not a lot of time) and Q&A to be answered in the online program (Teachable.com)
- Documenting your progress and receiving personal feedback from Hugo
- Self-monitoring your attitude, watching the view of yourself improve and allowing your to prosperity grow!
- Player survey, feedback and testimonial at the end of the course.
Your expectation of success with a positive attitude is the key.
What others say:
"Prosperity Couching helped me in more ways than I could have imagined. Before coaching, I felt financially drained, uninspired, and wanting a shift. In just a few weeks with Prosperity Couching, my life began to change, and I felt re-invigorated. The coaching calls were incredible, keeping me focused and excited! The morning text affirmations helped me start my day with inspiration and connect to my prosperity group. The 3 "dreams" we had to create and focus on were honestly life changing. I wanted to sell $3M in Real Estate sales by the end of the year, and by the end of couching, I had $3.2M in my pipeline! Wow! The program changed my perspective about money and life.
Thank you, Hugo!"
DB Rhinebeck NY
"Hugo's 8 Week Prosperity coaching experience was just what I needed! Hugo brought many tools to the table that helped break an unconscious habitual mindset and replace it with an active practice and awareness that lead to a significant change in attitude, happiness factor, and a general sense of well being. If you want to be uplifted then Hugo is your man because that is his superpower! Thank you Hugo"
LB Weaverville NC
"Hugo is very sincere in helping me change old patterns and teaching me new more prosperous ones that are enabling me to believe in myself and become more relaxed and trusting in expecting more abundance 😊. Thank you Hugo🙏!!!"
GH Philadelphia
This profile is the owner of this organization and can't be deleted. Here are some other things you can do:
1. Hide this profile from view. To do this this, click 'edit' next to the profile name and check "Hidden from public view"
2. Delete this organization and all its data. To this go to settings and click on 'delete this organization'