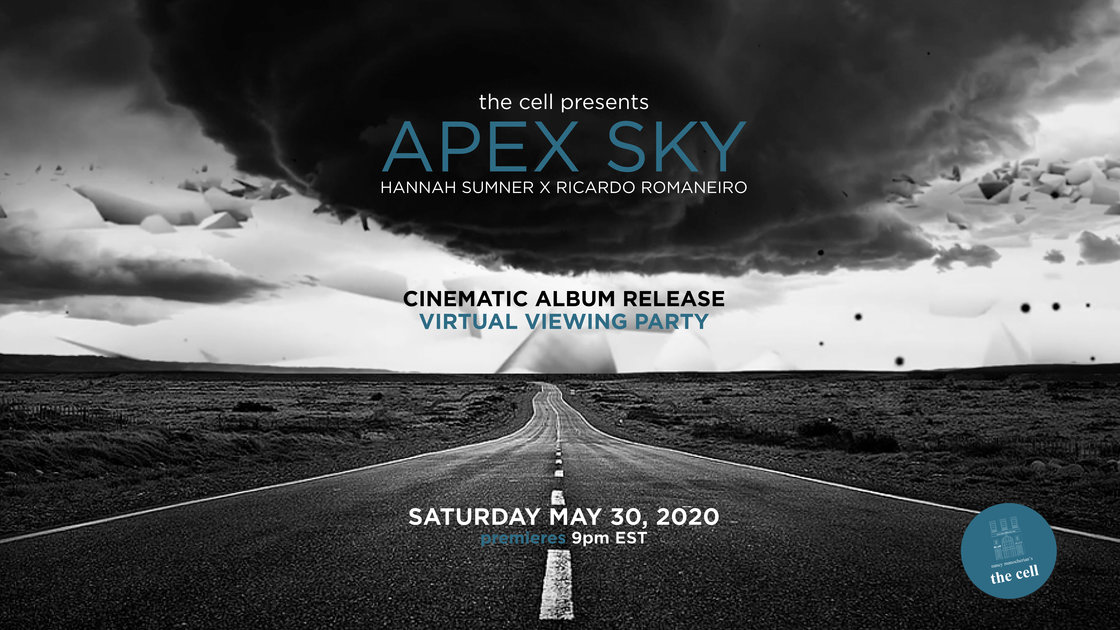 Day and Time
Sat, 30 May 2020
09:00PM - 10:00PM (EDT)
Description
The cell presents APEX SKY: a cinematic album release event. Attend the virtual premiere this Saturday, May 30th at 9pm (EST). Apex Sky is a collaborative duo based in New York City, from vocalist/producer Hannah Sumner and composer/electronic artist Ricardo Romaneiro. Together they create expressive atmospheric music, encompassing ambient and instrumental techniques with contemporary undertones. Exploring a shared aesthetic of naturally occuring beauty and organic collaborations, the pair began collaborating in 2015. Initially improvised sessions consisted of electronics and vocals before developing into songs of formalized, orchestrated and structured works. This fruitful period led to a highly produced body of paired visual components including time lapse photography and digital animation. APEX SKY invites the listener into an abstract yet emotional sound-and-landscape; weaving together words, music, animation, and timelapse photography for heightened sensation and experience.
Day and Time
Sat, 30 May 2020
09:00PM - 10:00PM (EDT)
Sponsors


🙏🔥 Viewcy is for artists, and by artists. ++++++++++++++++++++++++++++++++++++++ We are a ticketing platform, and a virtual event space.. ++++++++++++++++++++++++++++++++++++++++++++++ We are proud sponsors of this event.
Viewcy is adding 10% to all donations.
Organizer
the cell
Sponsor
Viewcy Studio