Bill and the Belles / Christian & Cole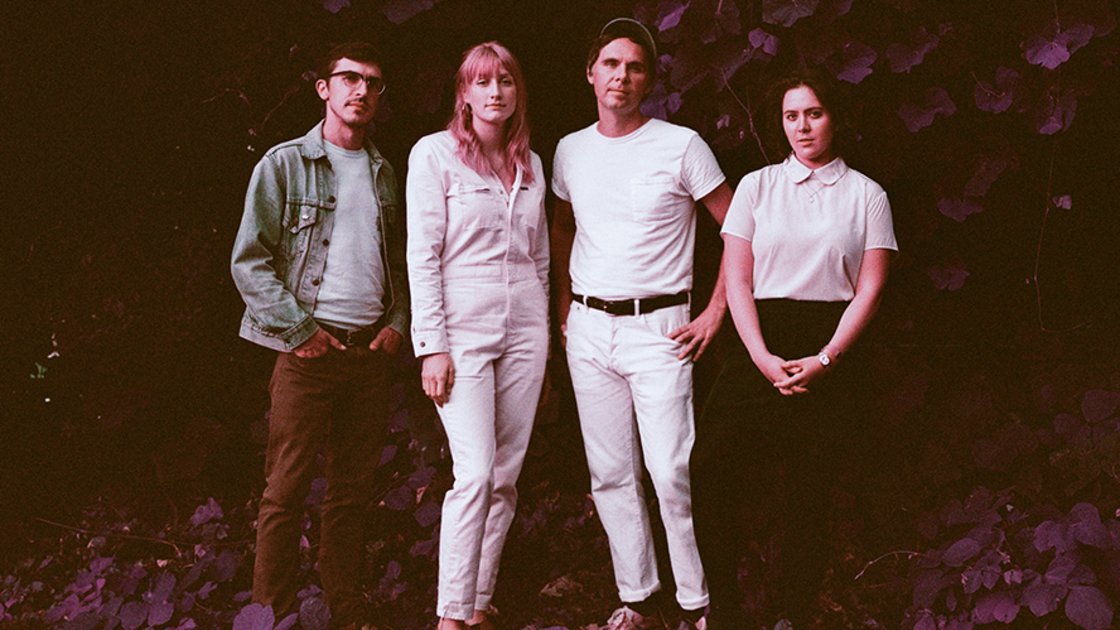 Thu, 21 Apr 2022 (EDT)
08:00PM - 11:00PM
Event past
Jalopy Theatre
315 Columbia St
Brooklyn, NY 11231
Open Map
Organizer
Jalopy Theatre
Doors: 8pm
Christian & Cole (of the Cole Quest and The City Pickers): 8:30pm
Belle and the Belles: 9:15pm

Cole Quest and The City Pickers are a group of New York City musicians connected by friendship and a love of bluegrass. Cole Quest, grandson of the folk icon Woody Guthrie, has brought together a collection of eclectic pickers who have gained recognition on the local scene. Performing both Quest's original tunes as well as traditional favorites, The City Pickers bring their special brand of high-spirited talent to the stage, with up-beat, knee slapping energy and a high lonesome sound that'll leave you wanting more.

Bill and the Belles
"What may be the most innovative modern interpretation of vintage roots music." –No Depression

"Bill and the Belles is committed to helping early country music remain appreciated – not just replicated." –Rolling Stone

"They're a joy to watch live, and we bet you can't make it through their set without smiling." –The Bluegrass Situation

"Bill and the Belles' brand of Americana oftentimes feels like it's turning back the hands of time with their charming vintage sound." –Pop Matters

"Bill and the Belles blend a traditional stringband sound with '60 pop" –Wide Open Country

"It's Americana as dark comedy." –Tinnitist

Happy Again isn't exactly happy. But the delightfully deadpan new album from roots mainstays Bill and the Belles is full of life, humor, and tongue-in-cheek explorations of love and loss. Out May 21, 2021 on Ditty Boom Records (distribution and promotion by Free Dirt Service Co.), Happy Again marks a new chapter for the group by featuring eleven all-original songs penned by founding member Kris Truelsen. There's no dancing around it: this album is about his divorce. But the group has a knack for saying sad things with a bit of an ironic smirk, pairing painful topics with a sense of release and relief. Anyone who's been to one of their shows can attest that you leave feeling lighter and refreshed. The band often jokes that their setlists appear mournful and angry, but if you don't listen to the words, you wouldn't know it. "One of the darkest times of my life turned out to be one of the most creative," says Truelsen. "I realized, 'My life is chaos. I need to write about this shit.'" This personal loss turned out to be a creative boon for the band. Many of the songs were cranked out in just a few months, two were even written the night before they were recorded. This raw songcraft, along with the deft production touch of Teddy Thompson, son of Linda and Richard Thompson, who encouraged using only first or second takes, gives Happy Again an emotional punch that deepens with each listen.

Jalopy will be following all state and city distancing and capacity guidelines, along with providing UV powered air filtration and adequate ventilation. We will also be requiring all who attend to show us proof of the following...
Being fully vaccinated and it has been 14 days or longer since your final shot.
Attendees must follow all mask, distancing and hand washing guidelines when in attendance. If you are vaccinated in New York, we encourage you to use Excelsior Pass to prove your vaccination. Excelsior pass is an app for your phone that can hold your vaccination and testing data. Download Excelsior Pass in the apple store or on google play.
NOTE: We will also accept other forms of proof of vaccination from other states including CDC Vaccination cards (with photo id), etc.
This ticket is a revocable license and may be taken up and admission refused upon refunding the purchase price appearing hereon and is grounds for seizure and cancellation without compensation. Holder of this ticket ("Holder") voluntarily assumes all risks and danger incidental to the event for which this ticket is issued whether occurring prior to, during, or after same, including, but not limited to, contracting, and/or spreading the COVID-19 virus, and agrees that the organization, venue, presenter, agents, participants, or players are not responsible or liable for any injuries, sickness, or death resulting from such causes. Holder acknowledges that the COVID-19 pandemic remains a threat to individual and public health, COVID-19 is a highly contagious disease transmitted through human contact and respiratory droplets (including through the air and via common surfaces) and it is possible that Holder may contract COVID-19 while at the event for which this ticket is issued. Holder agrees by use of this ticket not to transmit or aid in transmitting any description, account, picture, or reproduction of the event to which this ticket is issued. Breach of the foregoing will automatically terminate this license. Holder agrees that the license comprised by this ticket may be removed and Holder may be ejected from the event for which this ticket is issued in the event that Holder violates any law, ordinance, or venue regulation. Holder grants permission to the organization sponsoring the event for which this ticket is issued to utilize Holder's image or likeness in connection with any video or other transmission or reproduction of the event to which this ticket relates.