Court presents: Vocalist Sanhita Nandi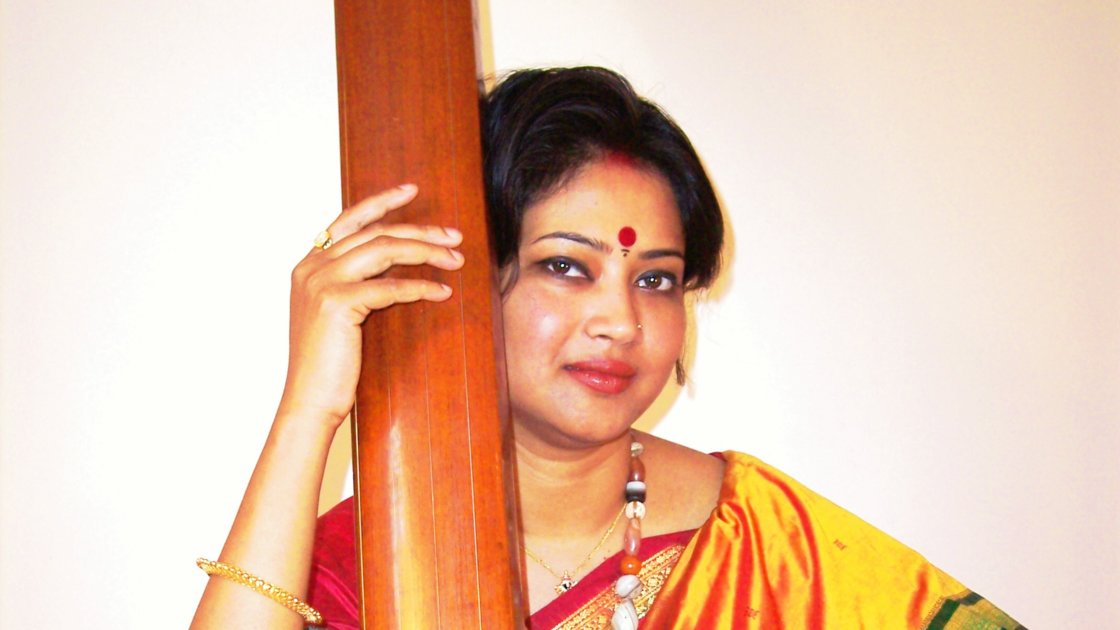 This is an in-person event

Fri, 19 July 2019

08:00PM - 11:00PM (EDT)

Event past

Ehren's home

470 Ocean Ave. apt LF6

Brooklyn, New York 11226

Open Map

Artist Vivek Pandya Sanhita Nandi Ravi P Host Ehren Hanson Jay Gandhi Camila Celin An initimate gathering featuring renowned vocalist Sanhita Nandi. She will be accompanied by young master Vivek Pandya on tabla, and Ravi Mishra on Harmonium. Sanhita Nandi has received great recognition and reviews on her mastery over the delivery of pitch, tonal precision, use of microtones and tone-fragments, the main characterization of Kirana Gharana. She has performed all over the world at premier classical music festivals and concerts. Her virtuosity has been greatly appreciated in Indian prime festivals such as the Tansen Sangeet Samaroha in Gwalior, Sawai Gandharva Sangeet Sammelan in Pune, Annual Saptak Sangeet Sammelan in Ahmedabad, The Shree Baba Harivallabh Sangeet Sammelan in Jalandhar, National Music Festival in Dharwad, and many others. For more details, visit www.sanhitanandi.com On Tabla: Vivek K Pandya is fifteen years old. He has been learning tabla from world renowned tabla maestro Pandit Anindo Chatterjee since past nine years. Vivek was born in Long Island, NY in a musical family. Initially he was guided in tabla by his uncle Viral Pandya. Vivek was invited by late Pandit Arvind Mulgoankar ji to play tabla solo in ustad Amir Hussein Khan's 47th barsi concert in 2016 held annually in Mumbai. He has also played solos in Solapur, Pune, Mumbai, Arizona, NJ, NY and in front of Tabla faculty and students in Baroda at MS University. He was invited as a child artist under the scheme of extra mural lecture series on characteristics of Farukhabad gharana in 2015 and 2017 by the dean of MSUniversity school of music. Aside from playing solo Vivek enjoys accompaniment. He has accompanied several upcoming talented musicians and established artists. His tonal quality, clarity of bols, speed and musicality has been recognized by musicians and music lovers all around the world. Aside from tabla, Vivek loves to play tennis and excels academically. On Harmonium: Ravi Mishra was born and raised in Queens NY. He started his music training at the age of 9 under the tutelage of Pt. Kinnar and Payal Seen and later under the guidance of Pt. Ajay Jha. Ravi had honor to accompanying various artists such as Pt. Anindo Chaterjee, Pt Kumar Bose. Currently Ravi is learning classical vocal music from Smt. Sanhita Nandi, a prominent exponent from kirana gharana.