Earth Fest Campout 2023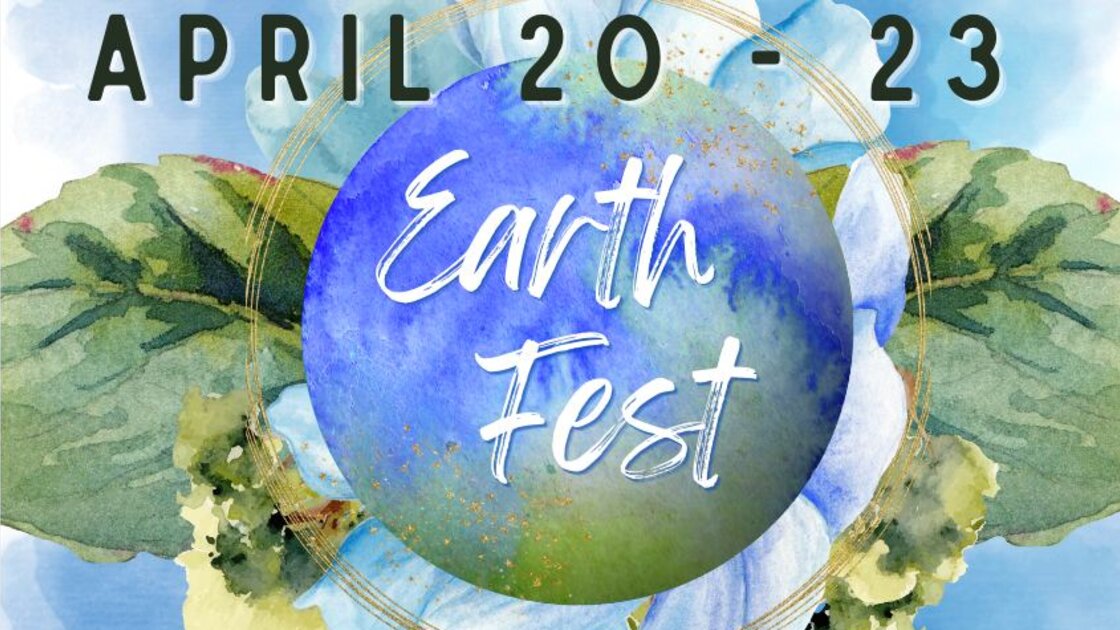 20 Apr, 2023, 9:00AM to
23 Apr, 2023, 2:00PM (EDT)
Event past
Hawk & Hawthorne
133 N FORK RD
BARNARDSVILLE, NC 28709
Open Map
Join us at the Hawk & Hawthorne to kick off our events season & welcome in the Spring for a weekend of permaculture, music, dancing & community!

Join us in launching a new style of gathering: intimate weekend campouts focused on music, food, community projects & celebration.

If you haven't yet experienced the Hawk & Hawthorne, it's a uniquely beautiful 50 acre community-powered venue full of springs and forest trails. Check out the short video below for a glimpse into the magick.

== CAMPING ==

Stay the night Friday & Saturday to get the most of this experience!

Camping includes access to drinking springs, forest trails, bathrooms, power, one hot shower, wifi and the Barn for living room vibes.


Limited passes available.
Bring your own camping gear.
Two bell tents with queen air mattress and bedding are also available for rent, first come first served. Please email us at hawkandhawthorne@gmail.com if interested.
Bring cash for coffee / tea, breakfast, dinner, kombucha & elixir bar & Sunday brunch!
== SCHEDULE ==


THURSDAY / Open House
Holistic Farmstead Immersion Open House + Meadow Field Transformation Part 1

If you've been considering joining the Farmstead Immersion this Summer or Fall, this is the perfect way to dip in your toe and see if it's for you!
==> Free to Attend
==> RSVP required by 4/15 to hawkandhawthorne@gmail.com if you plan on attending & plan on donating $10 to cover lunch.

Schedule:
9am - yin yoga with Ben
10:30 - Class & project #1 :: the lessons from transforming the Meadow Field over the past 3 years
12:00 - lunch break - bring your own, or sliding scale $5 - $10 to enjoy a chef-prepped vegetarian lunch
1:30 - class & project 2 with Jonny Permaseed & Erin Root, managers of Barbara Kingsolver's Harvest Table Farm
5pm - end of day
Please bring your own work gloves. If you have a long handled shovel, please bring it. We'll take care of the rest!
FRIDAY / Songs & Poems
1:30 :: Permaculture Action pt. 2 :: Finding & implementing contour in the meadow field.
4 - 5:30 :: "Free Your Voice" workshop with Lillie Lumina
Dinner available for purchase in the Barn
5:30 :: Cacao Circle
6:00 :: I,Star - Barn
7:30 :: The Botanikals - Barn
9:00 :: Spoken Word w. Numinous the Bard - Fireside
9:10 :: Max Ribner - Fireside
10:30 :: Amelia Doll - Fireside
Poetry Sharing Circle Hosted by Numinous the Bard
12am :: Those w/out Camping Passes Depart

SATURDAY / Permaculture & Dance Party
8am :: Breakfast bar, coffee & tea available in the Barn for purchase
9am :: Sensory Jam Yoga with Alexis Bartolina
10:30 :: Permaculture Action pt. 3 :: Finishing the Meadow Field
12pm :: Lunch Break (BYO)
1:30 :: Finishing work // Tour of the land + Q&A w. Numinous
3PM :: "Grounding Your Village" Community development workshop, with Whole Systems Network
Dinner available for purchase in the Barn
7pm :: Runya (Noah Proudfoot)
8pm :: BlackNote
9pm :: Atum
11pm - Fireside Vibes
12am Those w/out Camping Passes Depart

SUNDAY / Ecstatic Brunch
8am :: Breakfast bar, coffee & tea available in the Barn for purchase
9am :: Ecstatic Dance
10:30 :: Brunch ($10)
12pm :: Closing Circle
2pm :: Cleared by 2pm
== WORKSHOPS & SPEAKERS ==

FREE YOUR VOICE with Lillie Lumina


Explore the delight of embodied expression through sound! Using a combination of breathwork and vocal sounds we will explore stepping into using our voices without fear or judgement. We will practice holding each person's unique expression within community. For all people with voices. No singing experience necessary!

Lillie Lumina is a Board-Certified Music Therapist, Singer-Songwriter, Reiki Practitioner, and Vocal Explorer based out of Asheville, NC. She believes firmly in the power of music to heal, transform, and connect us as human beings and is passionate about creating safe containers for people to access this power.

GROUNDING YOUR VILLAGE with Chloe & Lylia

This interactive talk is for those who dream of living with a group of people but don't know where to start. Chloe and Lylia will discuss the top benefits of community living, the most common issues, and tangible action steps that any group can apply.
Combined Chloe and Lylia have 50 years of community building experience. They served on the Global Ecovillage Network and have graduated over 100 students from their course, Grounding Your Village.

SENSORY JAM YOGA with Alexis Bartolina

This workshop will be a compilation of breath and fluid movement, accompanied by live music. Available to all levels and strengths, this flow will guide us towards deep tranquility and surrender, grounded by the frequency of sound. Please bring anything that will help you to feel settled and comfortable, like a pillow, blanket, mat and anything you'd like to put on the altar.

Alexis is a passionate and energetic yoga instructor with her E-RYT training. She has been sharing her practice since 2016. She is motivated to assist her students in the art of relaxation through breath, sound, movement and deep Earth connection.


== ARTIST BIOS ==

I,Star

From the heart of Appalachia, I,Star rises… Encompassing a core fusion of emcee/producer Truth-I Manifest's potent lyrical flow and production, and singer/songwriter Aradhana Silvermoon's angelic melodies and guitar licks, this husband-wife duo's performances are a dynamic interplay of hard-hitting rhymes weaving through evocative refrains, building to harmonies in the hooks.

The Botanikals

The Botanikals are an indie-soul band from Asheville, NC. Their memorable sound and stage presence has landed them opportunities performing with national acts such as Matisyahu, Gone Gone Beyond, Satsang and Yaima. Heartfelt lyrics lay the foundation for intricately crafted three-part harmonies, while soulful/funky guitar fill the spaces in between.

Max Ribner

Come experience a harmonic gathering of hearts, mind, body & soul with Max Ribner.

Bridging the gap between the stage and the audience, Max Ribner brings an immersive experience where the audience becomes the orchestra. In the tradition of our ancient ways, with a wholly modern feel, the 1st Language community experience is a container by which disconnection is felt, and acknowledged, and healed through the power of the witness.

Amelia Doll

Amelia Doll is a full time musician and visionary artist in the Blue Ridge area. Living simply via bus life, Amelia channels high heart harmonics through song and sound to deliver a soothing and activating feeling within bone of Remembrance. Focusing her music on feeling and soul, Amelia creates a portal of empowerment and self-reflection in a musical setting.

Runya

'Runya' is the DJ project of Noah Proudfoot. His mixes are as eclectic as they are energizing- incorporating elements of medicine music, hip hop, and world fusion.

BlackNote

The silky soulful sounds of BlackNote roll thick and deep like the mists of nostalgia on dark streets of rhythm. Calling on sounds from his youth and weaving them into a modern textile.

Atum
Bridging worlds & weaving genres, Atum invites us to expand our musical edges, inspire movement and simply have fun being human. With a zeal for quantum mechanics, healing arts and the way frequencies influence our somatic experience, Atum embodies these aspects through a unique creative voice. His sets are spectral melodic musings never lacking in depth of heart or mind.
== ABOUT HAWK & HAWTHORNE ==


The Hawk & Hawthorne is a practicing permaculture community & venue nestled just north of Asheville, NC.


Set in a freshly renovated heritage tobacco barn amidst an expansive valley full of fruit trees, homestead gardens, spring fed ponds & majestic views. The Hawk has been an organic gathering point for over 30 years, hosting weddings, workshops & intimate live performances.

--> We are a non-alcoholic venue. Buchi Kombucha, Kefir Soda & Homemade Elixirs from our garden will be available at the bar. (Cash preferred; venmo/cards OK.)


--> Parking, driving instructions & venue policies will be sent with your ticket confirmation. Please read carefully!


--> Please leave dogs at home.